Hire a freelancer to be the perfect male vocalist for your song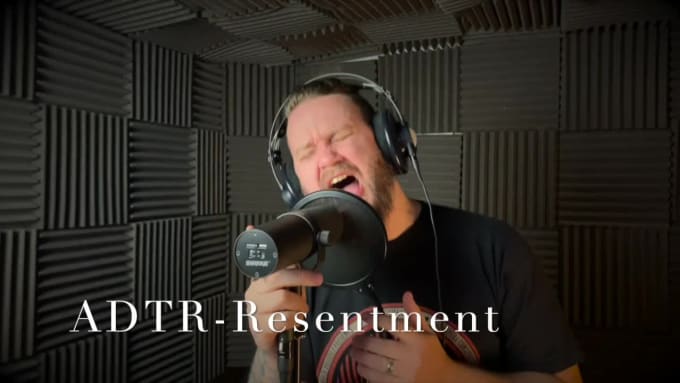 Description
ATTENTION! Please message me BEFORE ordering! I like to do a free sample first. This is to ensure that I can deliver the best service that you expect and deserve.
I am a professional male vocalist who has worked with Emmy Award Winners and big Youtubers such as Killrbuckeye, Musicman1066 and more. I have a unique tone, a wide range and can do soft vocals AND powerful belts.
I can sing a variety of genres ranging from Rock and Metal to EDM, Pop and RnB and I CAN also scream, so if you are in need of help for your Metal song then please get in touch.
All vocals are recorded using a Shure SM7B in a professionally treated recording room designed especially for recording audio.
Please also note that lyric writing (I have pro songwriters on my team) can be added as extras, as well as double tracking and harmonies.
I also have an extremely talented mix & mastering engineer on my team!
If you feel that you would like an up to 15 minute Zoom call to discuss an order then please ask as this can be arranged.
Custom gigs always available. Just send me a message and we can work something out.
Also, please be aware of my timezone (GMT/BST). I always respond to messages as soon as I can.
Service Rating – 5/5.0 (359)
About the Freelancer
Short Description – Make Music, Think Thordio!

Freelancer Rating – 5/5.0 (359)
I am a professional vocalist that has worked with hundreds of artists and producers worldwide, including Emmy winners, BMI Cable Award winners and Grammy nominees in a hugely varied range of genres.
I also manage an amazing team of people including lyric writers, and mix/master engineers, so I can offer you much more than just a top-line if needed.
I love working via a process that enables me to do a sample before-hand in order to make sure that I am 100% the right guy for the job. This is to ensure that everyone only gets delivered exactly what is expected. Message me now! 🙂