Hire a freelancer to be your angular web developer for angular, node js website development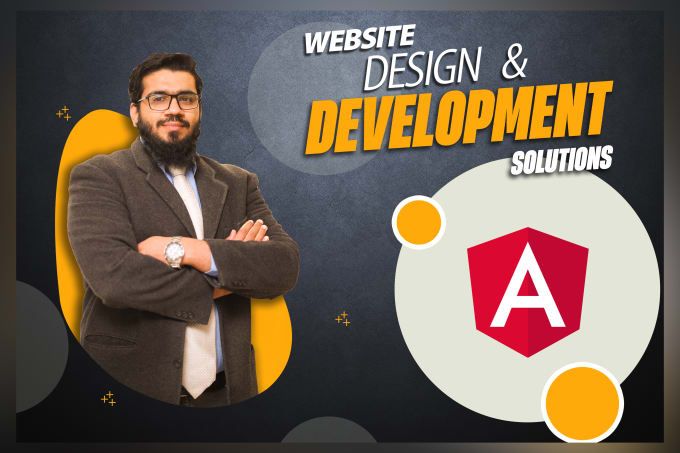 Description
PLEASE CONTACT ME BEFORE PLACING THE ORDER.
As an angular and Node JS Website developer, I have 6+ years of experience in web application development. In my professional career, I have done a lot of projects using different techniques, frameworks, and Technologies.
Angular 
Javascript
ExpressJs
Nodejs
Mean stack
HTML
CSS
Back-end: NodeJs, ExpressJs
Front-end: HTML, Angular, SCSS& CSS, Bootstrap, Angular Material, PrimeNg
Database:  MongoDB, MySQL
Technologies Stack:
✔️ Angular
✔️ Typescript
✔️ Node.js, Express.js, Socket.io
✔️ Docker, AWS
✔️ Rest API 
✔️ MongoDB, PostgreSQL, MySql 
✔️ GitHub, GitLab, BitBucket
SERVICES I OFFER:
Responsive and Eye-catching Frontend with HTML, CSS & SASS
Dynamic Angular Development with fully optimized code
Bugs fixing and enhancement to the existing Websites
Why Me?
Expert in the conversion of requirements to a functional Web application.
Fully optimized and scalable code.
100% ownership
Lifetime customer support.
100% Customer Satisfaction.
Unlimited revisions
Service Rating – 5/5.0 (41)
About the Freelancer
Short Description – Web Design and Development Solutions Expert

Freelancer Rating – 5/5.0 (44)
Hello! I am Muhamamd Bilal. I have a keen interest in Web Development and I love my work. I have been in Web Development for 6 years and worked on different technologies such as MEAN stack, Angular, NodeJs, and PHP. Since my start, I have worked on many web development projects for many clients and produced high-quality work individually as well as in a team. And I am aiming exactly the same here on Fiverr..!.