Hire a freelancer to coach you to become a better osu player as a 3 digit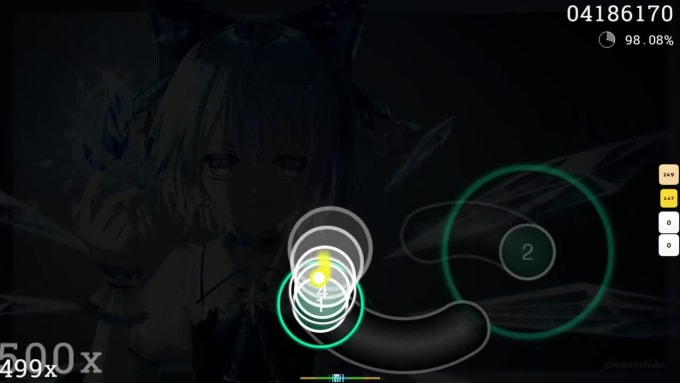 Description
I am a rank #500~ osu!std player! I've been playing for about 3 years now, and I have a LOT of knowledge about the game. I've coached players ranging from 6 digits to 3 digits. I'm playing for Team Sweden in OWC 2021! If you want to get better at osu! I'm the guy you're looking for 🙂
The coaching consists of one live coaching session. I will however entertain any questions you have afterward. It could be a week afterward or even a year. I'll answer it and help you out!
Let me explain some of the stuff I'm going to do:
I will analyze your playstyle and watch you play for a bit (just to get a grip of what level you are at).
I will help make sure your settings are optimal for playing the game (in-game settings, tablet drivers mouse settings, and so on)
I will send you maps that test a variety of skills to see what you need to improve on.
I will help you set up some short- and long term goals that will end up helping you with your journey
With me constantly pushing and helping you, there's no doubt that you will improve!
If you have any questions you need answered you can always contact me here, on discord, or in-game!
Masta#9149
https://osu.ppy.sh/users/12521607
Service Rating – 5/5.0 (263)
About the Freelancer
| | |
| --- | --- |
| | Freelancer Rating – 5/5.0 (270) |
Hello! My name is Hamoodi, I'm a Swedish student that loves video games. I'd love to help you out with anything I can. Consider checking out my gigs!