Hire a freelancer to code your c cpp python java csharp programming projects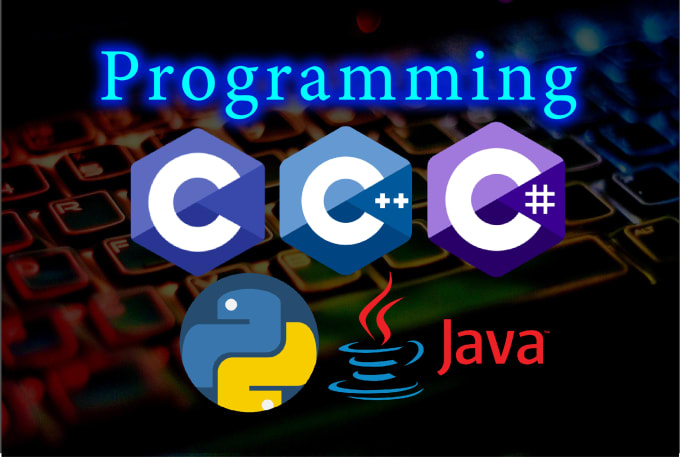 Description
Hello peeps Greetings!!
NOTE : Price mentioned in GIG is for basic and small projects. Discuss your project before placing order to get details about price and delivery time.
If you've C, C++, Java, Python, Csharp Projects that are holding you back from other pieces of work then you are at Right Place.
I've a strong grasp on the concept of Object-Oriented Programming, Data Structures, and Algorithms along with excellent analytical and program-solving skills.
I'll help you to solve your programming tasks and teach you techniques for logic building. I know how easy programming is if we get proper guidance. 
*I can help you with all types of projects at any time. You can text me anytime 24/7.*
Expertise:
Programming Fundamentals
Pointers
Strings
Arrays
Dynamic Memory
OOP(Object Oriented Programming)
Operator overloading/overriding
Inheritance
Polymorphism
Down casting/up casting
static binding/Late binding(dynamic binding)
Abstract class/ virtual functions
Templates 
Data Structures
Stack
Heap
Tree
Queue
Linked List
Graphs
Hash map
Algorithms
Selection sort
Bubble sort
Insertions sort
Merge sort
Heap sort
Quick sort
Programming Languages
Have a nice day 🙂
Service Rating – 4.9/5.0 (119)
About the Freelancer
Short Description – Team of Pro Devs

Freelancer Rating – 4.9/5.0 (119)
We are team of creative developers. Having 3+ years of experience in Web and mobile development. We've done many projects on the freelance marketplace previously. We are expert in C++/C, ASM, Java, Python, Arduino SQL/MySql, other computer and electrical engineering related subjects. 𝐄𝐱𝐩𝐞𝐫𝐭𝐢𝐬𝐞: REACT JS, DJANGO, FLASK, REACT NATIVE, FLUTTER and many more. We are here to assist you by providing many services related to our field. Your satisfaction is always our first priority. Give us a chance We'll not let you disappoint at any stage.