Hire a freelancer to do a patent search for your idea, invention or product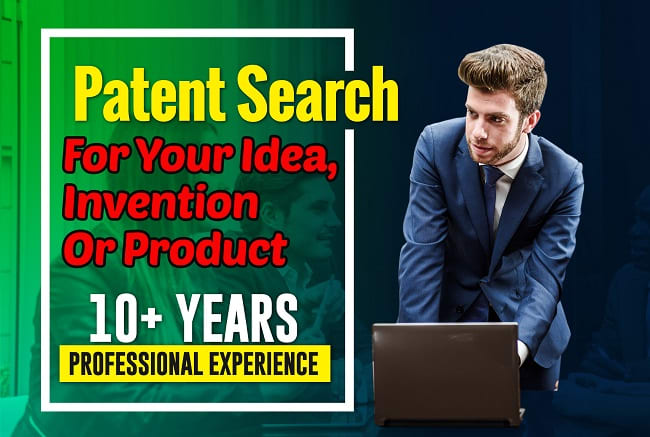 Description
The *ONLY* patent search gig with over 6300 perfect 5-star reviews!
I will search official patent office databases for patents & published pending patents relating to your idea, product, invention or your provisional application. 
My search includes all patents: utility & design patents of any status (active, expired, abandoned & published pending). 
I have searched intellectual property databases for over 10 years as a non-attorney patent searcher and patent researcher. I will lend my personal search techniques to you for just $35.
I have searched every single top 100 best seller item of more than 30 Amazon product categories.
The $35 Basic gig includes a manual, multi-faceted patent search and my signed NDA (if requested). I will provide you with a listing of any patents or published pending patents that I have found, with answers to your questions ANYTIME and FOREVER, after order completion!
On request, and at no additional cost to you, I will provide a non-disclosure agreement (NDA) to ensure the protection and secrecy of your idea. 
Images or links to sites such as Amazon & Alibaba are acceptable.
100% satisfaction guaranteed.
Click the Order Now button to hire me!
Service Rating – 5/5.0 (7,222)
About the Freelancer
Short Description – Do not wait for opportunity, create it, start NOW!

Freelancer Rating – 5/5.0 (7,272)
As a US based professional, I help new businesses succeed by shedding light on potential existing competition. I can search the US & International Patent Office databases in a quick and effective manner. I have developed search techniques that have been deemed impressive by patent attorneys, inventors, and business owners.