Hire a freelancer to do django AWS development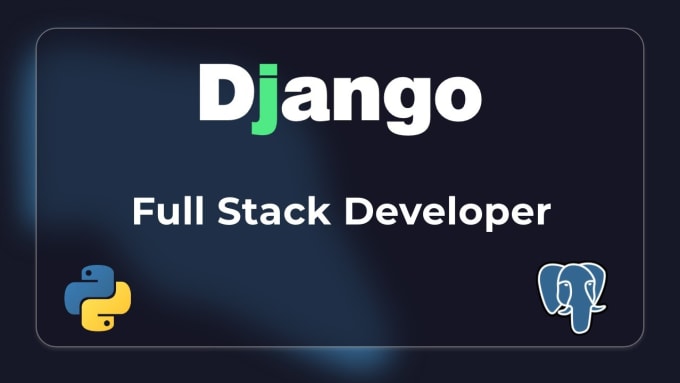 Description
I have more than 4 years experience in back-end programming with Bachelors Of Engineering in Computer Science. My core specialization lies in Python Django with unit testing and javascript. I can also provide error checking services for your system as well as the adding of new features to your already existing system.
Back-End Services
Django
Django Rest Framework
Celery
Django-Tenants
Flask
Server Automation ( Python Scripting )
SQL Services
PostgreSQL (AWS RDS, AWS Aurora & Baremetal)
MYSQL (AWS RDS, AWS Aurora & Baremetal)
Oracle
Maria db
No-SQL Services
MongoDB
DynamoDB
Keyspace DB Service
Apache Casandra
In-Memory DB Service
Redis (AWS ElasticCache and Baremetal)
Dev-Ops Services
Baremetal Setup (Apache, Ngnix, Baremetal Kubernetes)
AWS EC2
AWS EKS
AWS S3
AWS Lambda
AWS RDS and AWS Aurora
AWS Code Pipeline
Jenkins, Github Actions
Scrum and Project Management Tools
Jira
Trello
Third-Party API Services
Google API's
Twilio
Seat.io
Instagram
Facebook
Payment Gateways (Strip, Paypal, Knet, ccavenue,Razerpay, etc)
Note:
Jobs vary in scale thus please contact me in order for us to decide on timeline and pricing before you make an order.
Service Rating – 5/5.0 (43)
About the Freelancer
Short Description – Simple is better than complex !!!

Freelancer Rating – 5/5.0 (46)
I have more than 4+ years of experience in Django + DRF, Kubernetes, Python and it best practices.
Worked On International Projects containing user booking and after experience…. for project information connect personally.
My strong soft skills: communication, responsibility, result oriented.
Project Methodology: Agile/Scrum
Additional technologies and instruments :- GIT , CI/CD (Github Actions , Jenkins , AWS Code Pipline), Docker, AWS Lambda, AWS EKS.