Hire a freelancer to do python scripting, automation in selenium, web scraping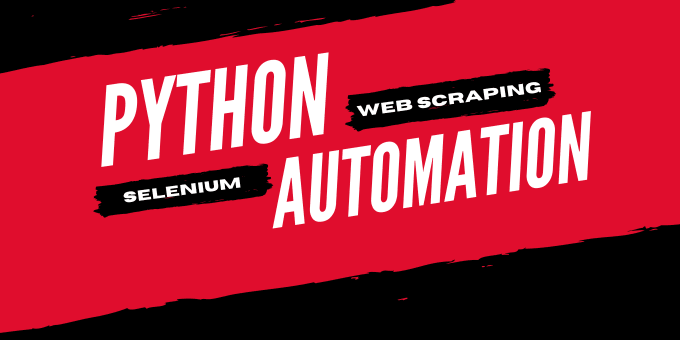 Description
Hello potential customer!
Do you want to automate your daily boring tasks like data entry, file copy pasting, checking amazon prices daily etc. I will automate all these tasks for you using the power of python scripts.
Following are the services I offer:
Web scraping: Scrapes data from websites like twitter, amazon, ebay etc and saving it on excel, google sheets etc.
Browser automation: Automate filling web forms, log in, click buttons etc. Automation will be done using selenium.
Telegram Bots or Telegram Automation
REST API development and testing
File automation: Copy, move, paste files depending on file types.
GUI automation: Move your mouse and type words without touching your laptop.
Email automation: Send automated emails depending on the subject as soon as you receive them.
Data automation: Fill multiple web or PDF forms in a single click. Copy, paste, sort, merge data from one excel, csv file to another automatically.
This service may require me to communicate with buyer using Zoom and/or exchange Telegram usernames and/or exchange Gmail addresses
Please inbox me before placing order.
Thank you.
Service Rating – 5/5.0 (36)
About the Freelancer
Short Description – I provide services in web scraping, browser automation, apps etc

Freelancer Rating – 5/5.0 (39)
I am a Software Developer who loves providing high quality service for my clients. I provide services in python web scraping, data collection, data extraction, data mining, browser automation in selenium, python scripting, flutter mobile apps, flutter web apps, etc. Please check out my gigs to know more about the work I do and we can discuss more in the inbox. Thank you.