Hire a freelancer to do trademark search for your brand name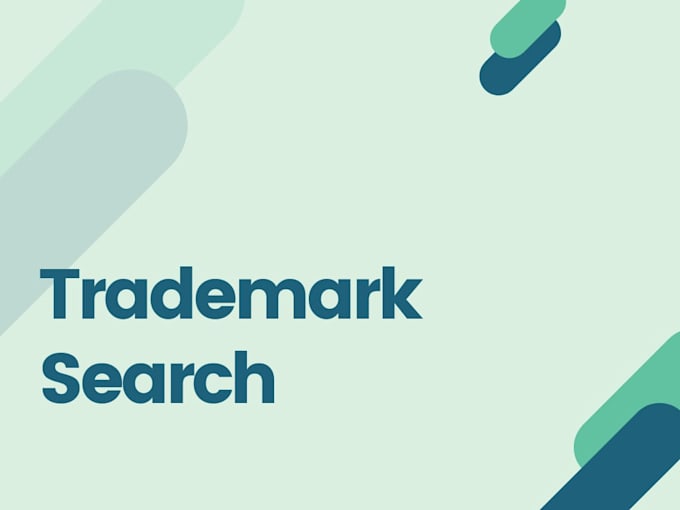 Description
Do you have a mark you want to protect from infringement?
Do you want to establish your brand?
Do you want to list your mark in the Amazon brand registry? 
Merely registering a business name, a company name, or a domain name does not grant you exclusive rights to use that name. Only a registered trademark provides you the exclusive legal right to use, assign, license, and sell your IP around the world.
I can help you in registering your trademark in the US, UK, EU, CA, AU, IN.
TRADEMARK SEARCH: it is essential to search the mark before applying for registration because the most common reason for rejection is that your proposed trademark is too similar to one already registered or pending trademark(s). So, I recommend you start with a search. The basic gig ($10) is for search.
FILING FEE: The filing fee is different for different countries. You have to pay the official fee yourself. I will guide you to pay the filing fee.
IMPORTANT NOTE: If you're NOT DOMICILED in the UNITED STATES but want to register your trademark in the UNITED STATES, you are not allowed to place an order without contacting me first.
Service Rating – 4.9/5.0 (63)
About the Freelancer
Short Description – Lawyer, above that a courteous human being

Freelancer Rating – 4.9/5.0 (207)
A Lawyer with years of experience in Intellectual Property Law, Corporate, Labour and Employment Laws. He have a diverse list of clients from across the globe. His expertise in Patent and Trademark Searching,Contractual Drafting, Trade Mark Filing and Giving Legal opinion to top notch .Feel free to avail his services.