Hire a freelancer to provide lol coaching as an lcs and challenger league of legends pro coach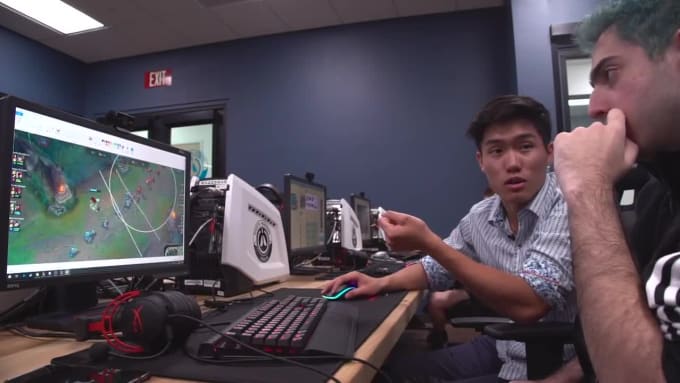 Description
Live Coaching Sessions
Having worked with some of the leading esports industry experts, we've studied the science behind what makes a professional player. You get the opportunity to get the same training as players who've gone on to go pro. You'll work with top LCS players, coaches, sports psychologists & other industry experts to help you achieve your goals. 
Custom Training Plan & Drills
Our coaching will show you exactly how to spend every second of your day to transform yourself as a player. We build custom training exercises, drills, and worksheets that will provide metrics showcasing your growth on a daily basis. Everything we do is process-driven and guaranteed to get you results. What you put in is what you get. If you're willing to put in the work, nothing is holding you back from achieving the pro esports career of your dreams. 
Direct Access to the Pro Scene
Whether you're looking to be the next bjergsen, or the next tyler1, we've got connections to the top LCS teams, talent agencies, and influencers to put you on the fast track to your ideal gaming career. 
Service Rating – 5/5.0 (9)
About the Freelancer
Short Description – LCS Coach and Founder, Elventus

Freelancer Rating – 5/5.0 (9)
Eric is the founder and CEO of Elventus, an esports startup building coaching programs and tools to revolutionize the mental performance and health of gamers. Eric brings over a decade of competitive esports, business development, marketing, product development, and entrepreneurship experience to the fast-growing tech/gaming industry.
Message me about esports coaching & business consulting inquiries!