Hire a freelancer to record drums on your song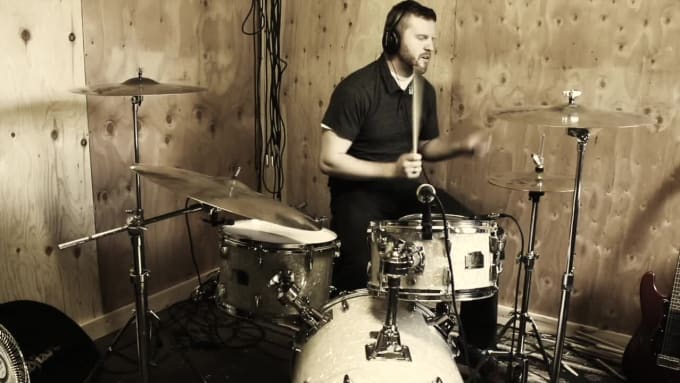 Description
Hello!
I'm Jake, and I am a professional studio drummer in Utah and have been in the business for over 14 years and currently hold a Bachelors in Commercial Music from Utah Valley University. I play all styles of music specifically Funk, Rock, Jazz, Latin, Samba, etc. Iv played with many grammy award winning solo artists like Eric Marenthal, Dave Weckl, Jenny Oaks Baker, Nathan Pecheco, Kevin Osula and many more!
Iv played in many big bands as well as rock and I even toured with a salsa band. So whatever style you are looking for I can help. I have also recorded in over 3,000 sessions so If you have any questions feel free to contact me. 
I would love to help you out with your next project!
ALL GIGS INCLUDE:
Separate drum tracks as well as a rough bounce of just drums as well as a rough mix of everything together.
Separate tracks include Kick, Snare, Low Tom, High Tom, Over Heads, Hi Hat, Snare Bottom.
Tracks already EQ'd and pre mixed to give you ahead start in the mixing process unless you want them totally raw I can always do that as well.
Able to deliver in any bit depth or sample rate of your choice
Service Rating – 5/5.0 (1,296)
About the Freelancer
Short Description – What's your story in one line?

Freelancer Rating – 5/5.0 (2,384)
Im passionate about music and I I have always loved it and it has gotten me through tough times. Not only listening but creating and playing is where the real joy of it comes.