Hire a freelancer to record synthesizers for your music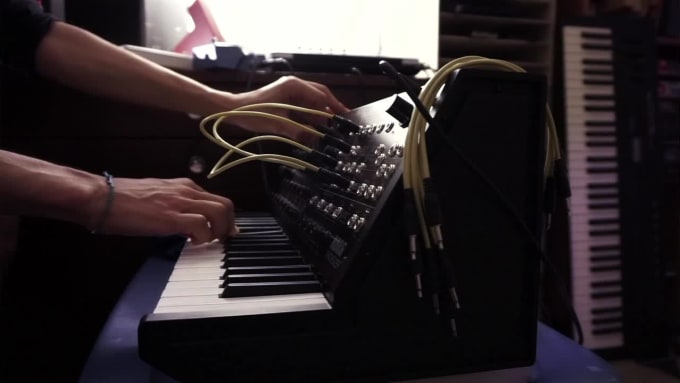 Description
Hi!
I am a professional music composer, passionate on synthesizers. I have worked for in the terrain of classical music as well as of jazz, pop, rock and experimental.
The work I am offering here includes the recording of synthesizers tracks for your own music. This means I will record a track, or tracks, you may need varying on the musical context. For example, you may need a pad for the backing of a specific harmonic progression, or maybe you need a lead for a moment in your song or piece. You could even want a full synth-arrangement that will include further harmonic development or the search of a specific timbre. In any case, I'm here to help! I can work on a musical aspect you may have in mind or I can propose one to you (may this be harmonic/timbral/rhythmic). I work mainly on my hardware synthesizers: MS-20, Deepmind 12, DX-11, Custom Modular Gear and Digital Synthesis created in Max MSP and Ableton Live. I'd be more than happy to record some synths for your new musical project!
Service Rating – 5/5.0 (7)
About the Freelancer
| | |
| --- | --- |
| | Freelancer Rating – 5/5.0 (7) |
Hi! I'm Tobías, a British-Mexican composer dedicated to the composition of instrumental and electroacoustic music in an eclectic manner. I've participated in many musical contexts, from classical, jazz, pop, rock to experimental. I've also worked in the music business, producing festivals and toward many other music oriented ventures. My main interests concentrate towards the development of music with new technologies, digital art and the research of new interdisciplinary artistic projects.