Hire a freelancer to teach you to play like high onyx ranks in halo infinite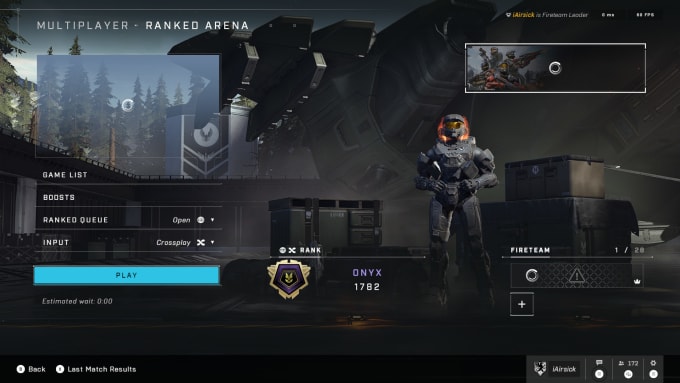 Description
ABOUT THIS GIG
This gig is for those interested in learning or sharpening their skills within Halo Infinite for both low and high ranked players.
I play on a high level and go over aspects that help in high onyx, during the session I cover:
Novelties (Jumps, tips and trick to increase mobility)
Weapon Usage (Power Items, Power Weapons, Pickups and Gadgets)
Positioning
Objective Play
Map Rotation (Awareness and Control)
Call Outs
Resets
Team Play
I work in a partnership with: a_purger.
IMPORTANT INFO REGARDING EACH PACKAGE
This package offers solo lessons (Private 1 to 1 lessons) we go over different aspects and scenarios, this is done by going on matchmaking games to evaluate areas of improvement and opportunity.
I also make use of custom games where we go over novelties, technicalities and areas/aspects you wish to improve to further increase your skill level.
This package offers Group lessons (Maximum 3 people) same as basic however we go over more team related aspects such as Team Composition, Team Play, Team Setup, etc. Best package for teams.
Will work in partnership w/Purger to offer our combined high level knowledge of the game.
Service Rating – 5/5.0 (23)
About the Freelancer
Short Description – Always Gaming

Freelancer Rating – 5/5.0 (23)
Hi, thanks for stopping by, let me tell you about myself, I am an avid gamer, have years of experience in FPS titles such as H3 (14 years), have attended some events, I seek to always set new records, I am focused on playing at the highest level possible while grinding the leaderboards.
I coach/mentor on a personal level, looking at your gameplay and elaborating in areas of improvement so you can enjoy the game and reach your personal milestones while going above and beyond.
I'm completely fluent in both Spanish (Native) and English.
Partnered with a_purger Gt: A Purger.