Hire a freelancer to track professional drums for your metal or country song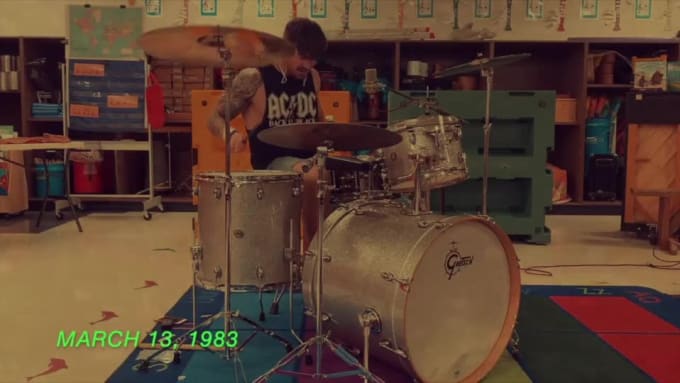 Description
I will be your personal drummer and percussionist to add back beat, blast beat, and "drive" to your drum-less track. I have many years in the industry, and look forward to creating fun and professional percussion to your original work. Let's make some music! 
Background:
What's up, dudes! My name is Cameron Curran. But you can call me Cam, Dude, Homie, Guy, Man, etc. Whatever floats your boat, ya feel me?
I am currently 25 years old, and reside in South Texas. I've been keepin' the beat for 14 years. I have plentiful experience on stage, in the recording studio, and now, in the classroom teaching! On top of being a special education teacher, I instruct percussion at the very same school district where I learned how to hold the sticks. I even work alongside my first (and only) drum tutor.
Influences:
My musical taste goes north, south, east & west. Although I'm primarily a rock/metal drummer, I have great appreciation for ALL varieties of music and especially the person keeping time for them.
To name a few:
Eric Moore
Matt Greiner
Rich Redmond
Chris Turner
Joey Jordison
Cobus Potgieter
Service Rating – 5/5.0 (96)
About the Freelancer
Short Description – I like to rock out and be creative

Freelancer Rating – 5/5.0 (96)
I am a percussion teacher in Texas, and have many hours of experience both on stage and in the studio. I specialize in anything country, hard rock, metal or alternative when it comes to tracking drums. I am very innovative and creative behind the kit. Let's have some fun and make music!