Hire a freelancer to write a screenplay for a short film, tv pilot, movie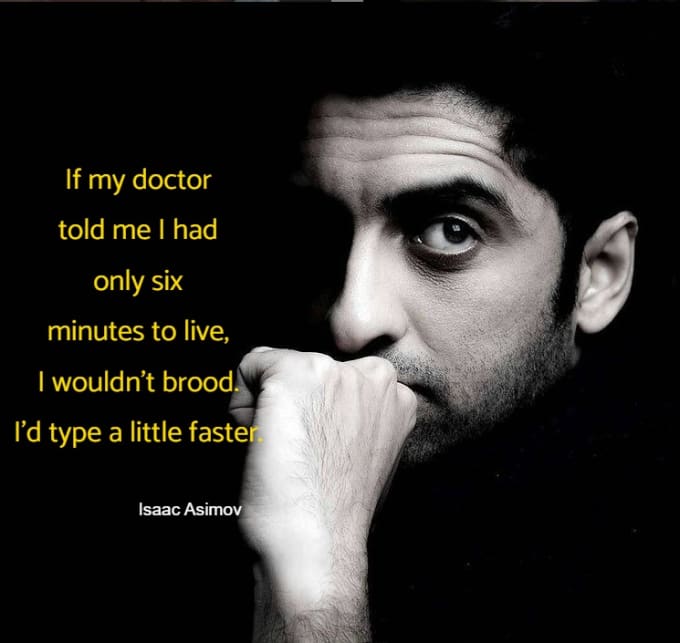 Description
Got a film idea in your head but you can't expand it or put it on paper? Don't fret over it, I'll do it for you.
In my 15 years of screenwriting, I've written 2 feature films, doctored 4, contributed scenes to many, written over 200 episodes of different tv shows that ran on-air, written stage plays, short films, web series, and plenty of other stuff for the web.
With this gig, I can:- 
Write a film about your idea.
Polish and develop your idea; you give me a seed and I'll grow it into a plant, with pretty pink flowers (or red)!
Give you an idea for a film
Fix/doctor/give-coverage-to your idea
Write a treatment for you
Ghostwrite
And what I can not do is …
Give you a half-baked script
Force my ideas on you
Whine when asked for changes
Give recycled script
Give less than my 100%
So don't think twice, talk to me, let's create stories together!
Service Rating – 5/5.0 (63)
About the Freelancer
Short Description – Screenplay Specialist!

Freelancer Rating – 5/5.0 (112)
I've been a professional screenwriter for over 14 years. I've written movies that ran in cinemas, and shows that ran on different TV channels.
My strengths are thinking visually and coming with out of the box ideas. I've had a really healthy relationship with all of my clients so far; it was based on respect, understanding, good communication and quality work.
Hope to have a good and fun working relationship with you soon!
P.S. I LOVE writing films, and I'm not doing this just for money. So, if you "really" need a DISCOUNT, let me know.
(And if you can pay extra, please don't hesitate!)