Hire a freelancer to write a unique SEO article, blog post, or website content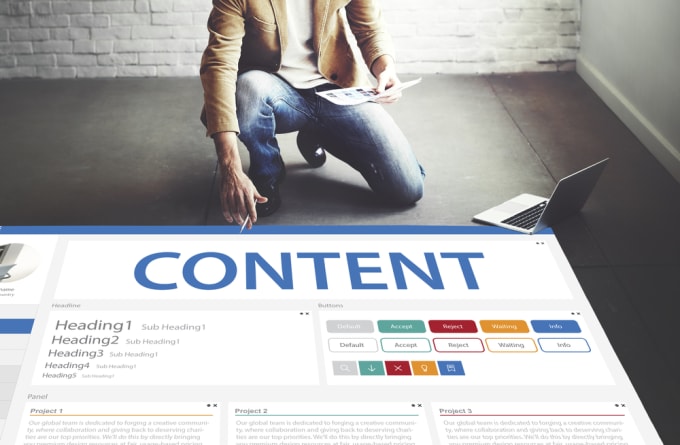 Description
Your WEBSITE is your personification online. It embodies your personality, the nature of your business, and the wonderful things that you can offer to customers!
In building your website, you need High-Quality and Compelling Web Content. You need to ensure that you can convey what you really wanted to your customers to eventually persuade them to take the deal.
This Fiverr Gig is the key to getting the right content for your website. For a matter of $15, you can already get 500 words high quality and compelling web content for your site. And, if you need more content, there are more affordable options for you to choose from such as the standard and the premium gigs.
We can do any web page content that you need, whether it is a homepage, about us, service page, product page, FAQ, contact us, and many more. Just let us know and we will do it for you!
We always provide High-Quality and Compelling Web Content because we make sure that they are:
Researched
Well-written
Original and Manually Written
Checked through Copyscape Premium Search
What are you waiting for? Drop that $15 and try this service and make a difference for your online presence!
Service Rating – 4.9/5.0 (757)
About the Freelancer
Short Description – We write it so you don't have to!

Freelancer Rating – 4.9/5.0 (3,663)
Are you struggling to find a reliable and consistent writer?
Do you need a lot of content with a convenient turnaround time without breaking the bank?
My name is Art, and I manage a team of 25 writers based in the Philippines. Whether you need a 500-word blog post or a 20,000 word eBook, we got you covered!
Check out our raving reviews to get an idea on what you can expect when you work with us.
We also offer unlimited revisions and a 100% money back guarantee if we do not meet your expectation.
What are you waiting for?
Hire us today!