Hire a freelancer to write your complete website content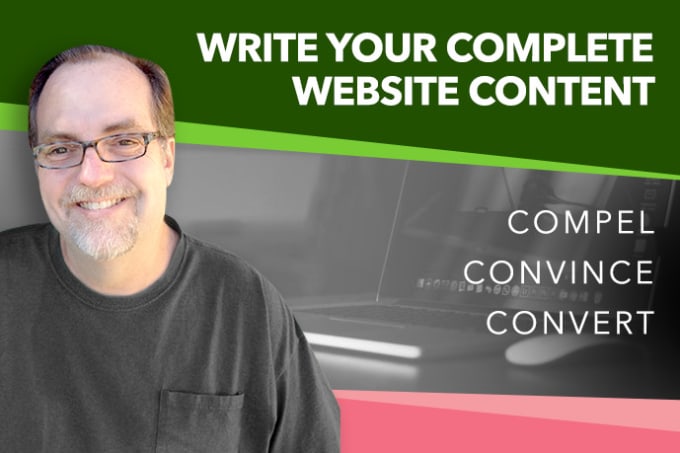 Description
NOTE: I give each client my time and expertise. I have scheduled my package deadlines out to accommodate my project load. Please contact me for a custom delivery offer.
Before your customers become customers, they need to understand:
What they want?
Why they want it?
How you make it easy for them to get what they want?
Answer those questions clearly, and you unbounce your website visitors and move them into becoming customers.
That's where I come in. You get clear communication and motivation from my copy.
I've been imagining the right words for businesses for three decades. Pick a package that's right for your website and let's get started.
Packages
Service Sites – Service and small businesses. I write 1500 words of web and UX copy across 4-5 pages, something like: Home, About, Service, Portfolio, and Contact.
Professional Sites – B2B sites, manufacturers, and professional services benefit from an additional 2000 words for a total of 3500. This allows me to write long-form case studies, whitepapers, thought leadership, detailed technical descriptions, and extended bios of the company officers.
Commerce Sites – Large sites requiring catalog pages and descriptions.
Service Rating – 4.8/5.0 (67)
About the Freelancer
Short Description – Experienced Ghostwriter

Freelancer Rating – 4.8/5.0 (86)
Helping your business inform and motivate your customers through clear, focused writing for more than three decades. I write copy and nonfiction. It's what I do. It's all I do. I've helped businesses of all sizes get the most from their website content, book publications, and ad copy. Message me to chat or to schedule a consult.