Hire a freelancer to write your film screenplay treatment and synopsis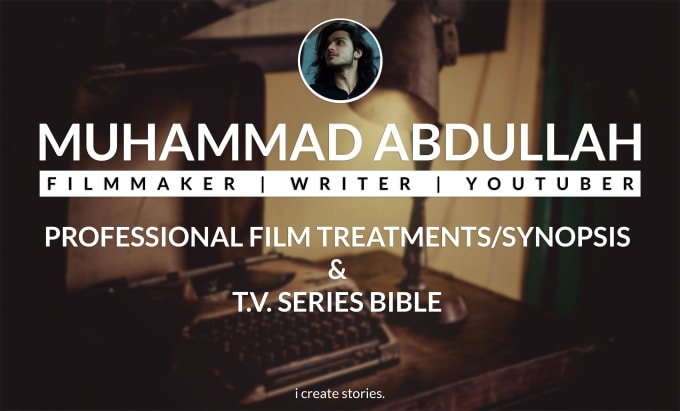 Description
If you're here then you are looking to get a TREATMENT, SYNOPSIS, or a T.V. BIBLE written for your idea, film, or T.V series. Let me tell you that it is going to be an exciting and fulfilling journey for both of us. I am a full-time, professionally trained director and a screenplay writer who has gone through years of training and practical experience to ensure that I am able to write exactly what you are looking for.
I will take your story idea/concept and convert it into an exemplary and impeccable FILM TREATMENT/SYNOPSIS or TV SERIES BIBLE that will adequately and precisely narrate all your plot points, beats, character arcs, philosophical/internal/external conflicts, and stakes. These documents are extremely crucial and necessary if you are planning to get funding, pitch film to the investors, or submit it for festivals.
You can also contact me to get your FILM SCREENPLAYS and T.V. PILOTS written as well. I am available 24/7, feel free to contact me if you have any questions. I'd prefer that you contact me before placing an order.
Service Rating – 5/5.0 (6)
About the Freelancer
Short Description – a professionally trained filmmaker and a screenplay writer

Freelancer Rating – 5/5.0 (214)
A guy who can't find a platform to do what he loves so here he is, fulfilling his passion.
I've been into Filmmaking, Video Editing, Color Grading, Documentary Production, Voice Acting ( Voice Over Production ) for longer than I can remember and these are the areas where I can be of help.