Hire a freelancer to be your amazon fba virtual assistant for private label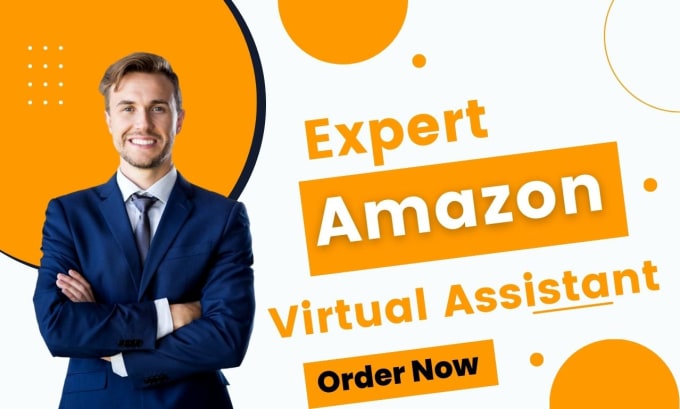 Description
𝐀𝐦𝐚𝐳𝐨𝐧 𝐏𝐫𝐢𝐯𝐚𝐭𝐞 𝐋𝐚𝐛𝐞𝐥 | virtual assistant
𝐀𝐫𝐞 𝐲𝐨𝐮 𝐥𝐨𝐨𝐤𝐢𝐧𝐠 𝐟𝐨𝐫 𝐬𝐭𝐚𝐫𝐭𝐢𝐧𝐠 𝐲𝐨𝐮𝐫 𝐨𝐰𝐧 𝐀𝐦𝐚𝐳𝐨𝐧 𝐛𝐮𝐬𝐢𝐧𝐞𝐬𝐬 𝐟𝐫𝐨𝐦 𝐬𝐜𝐫𝐚𝐭𝐜𝐡 𝐨𝐫 𝐰𝐚𝐧𝐭 𝐬𝐨𝐦𝐞𝐨𝐧𝐞 𝐭𝐨 𝐦𝐚𝐧𝐚𝐠𝐞 𝐲𝐨𝐮𝐫 𝐚𝐦𝐚𝐳𝐨𝐧 𝐬𝐞𝐥𝐥𝐞𝐫 𝐜𝐞𝐧𝐭𝐫𝐚𝐥?
I'm an Amazon FBA PL Seller and 𝐀𝐦𝐚𝐳𝐨𝐧 𝐏𝐫𝐢𝐯𝐚𝐭𝐞 𝐋𝐚𝐛𝐞𝐥 Expert Service Provider with experience in multiple Private Label launches in the USA, UK, CA, and Japan markets.
I'll be your virtual assistant.
𝐘𝐨𝐮 𝐰𝐢𝐥𝐥 𝐠𝐞𝐭 𝐜𝐨𝐦𝐩𝐥𝐞𝐭𝐞 𝐚𝐬𝐬𝐢𝐬𝐭𝐚𝐧𝐜𝐞 𝐫𝐞𝐥𝐚𝐭𝐞𝐝 𝐭𝐨
✅ Account Management
✅ PPC Management and Optimization
✅ Product Research
✅ Sourcing and Logistics
✅ Listing Variations
✅ Listing Creation & Optimization
✅ Listing Images design
✅ AMZ Ranking
✅ Reimbursement from AMZ
✅ Fix Suppressed/Standard
✅ Customer Support
✅ A to Z Services
✅ FBA amazon
𝐈 𝐜𝐚𝐧 𝐚𝐬𝐬𝐢𝐬𝐭 𝐲𝐨𝐮 𝐟𝐫𝐨𝐦 𝐬𝐭𝐚𝐫𝐭 𝐭𝐨 𝐟𝐢𝐧𝐢𝐬𝐡 𝐢𝐧 𝐝𝐞𝐯𝐞𝐥𝐨𝐩𝐢𝐧𝐠 𝐲𝐨𝐮𝐫 𝐀𝐦𝐚𝐳𝐨𝐧 𝐏𝐫𝐢𝐯𝐚𝐭𝐞 𝐋𝐚𝐛𝐞𝐥
𝐁𝐫𝐚𝐧𝐝 and also be your virtual assistant
📥Dm for a free consultation
Service Rating – 5/5.0 (17)
About the Freelancer
Short Description – Digital Marketer, Writer and Designer

Freelancer Rating – 4.9/5.0 (125)
Hi
We are a team and deals in all type of
Static graphics
Photo editing and Background removal
Content writing and Proofreading,
Web and mobile app development,
Off page SEO
Ecommerce ( Amazon and Ebay)
Contact us for high-quality work with unlimited revisions.