Hire a freelancer to be your dropshipping guru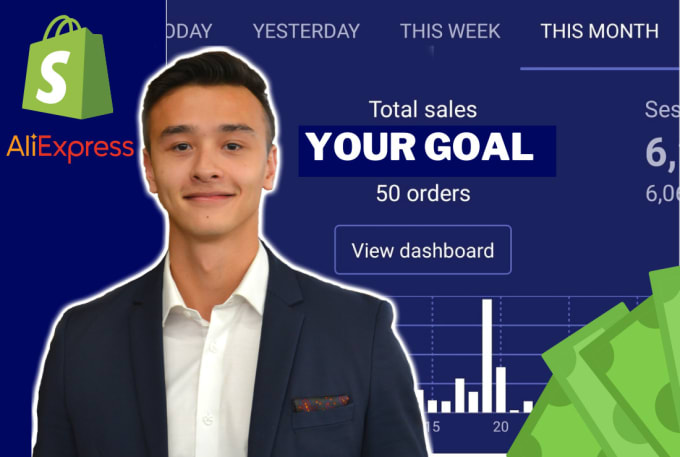 Description
Let me guess: you've found out about dropshipping, and can't wait to get started and earn some moneeeeyyyyyyy.
Yeah, I was there too. There are tons of misconceptions about dropshipping, and most people who start it don't have the right mindset about it and end up failing. It's easy to fall in the trap of watching the YouTube videos with the highest amount of views and think that dropshipping can be easy and that you can set up your store and quit your day job after a week.
FACT: Most people lose money when they attempt to dropship.
Why ?
Because they follow irrelevant, outdated advice that worked 1 or 2 years ago, not now. 
Whether you're just getting started and need some basic advice, or already have your store up and running but can't seem to get customers, I'm here to help you ! I'm not here to sell anything (no courses, ebooks), I'm just here to spend time with you and share the knowledge I've acquired from running a dropshipping store for 6 months.
As part of my gig, you'll be able to ask me ANY question, I can even review your store if you want me to !
Want to succeed ? Get started by simply telling me more about yourself and your business.
Service Rating – 5/5.0 (5)
About the Freelancer
Short Description – Helping entrepreneurs succeed

Freelancer Rating – 5/5.0 (61)
Hi ! my name is Noel. I am a Freelance Consultant on Fiverr, and an Associate Consultant at 180DC Manchester.
I'm here on Fiverr to help you with issues you may have about your small business. I am by no means a serial entrepreneur that has built countless businesses to turn them into millions (I probably wouldn't be on Fiverr). However, I have had the chance to create a few online businesses from which I have learned many lessons. With that in mind, I hope to help you and your business prosper!
If you have any questions, feel free to message me 🙂