Hire a freelancer to be your poetry writing mentor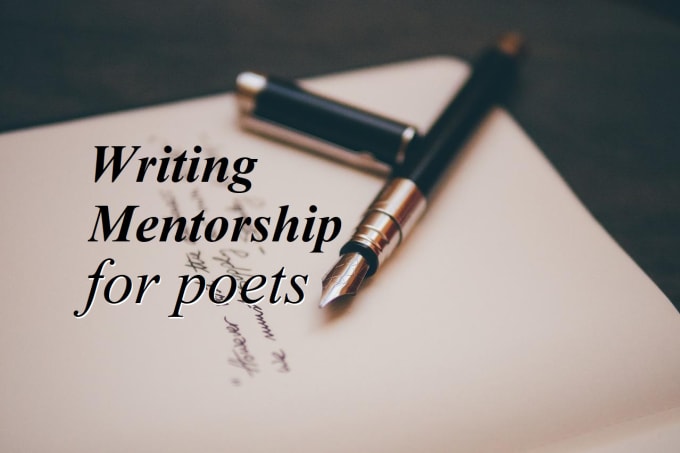 Description
Hello fellow poets! For a limited time, I'm offering 15, 30, or 60-minute mentorship sessions to help you improve your craft. Within the allotted time, I'll answer any questions you have pertaining to diction, flow, structure, revision, etc. There's also an option to receive a summary report (gig extra).
How it works:
Select a package.
Send me the poem you want advice on. It can still be in the works.
We'll schedule a time to chat on fiverr. I'll need a day or two upon ordering to read the poem and take some notes before we talk.
We'll chat one-on-one. I'll give you my initial thoughts, and you're free to ask me any questions. It helps to have some questions, concerns, and/or areas of primary focus (i.e. Is this poem publish-ready?) in mind before our session.
Service Rating – 5/5.0 (3,169)
About the Freelancer
Short Description – Unique writing and editing services for poets with a personal touch!

Freelancer Rating – 5/5.0 (3,169)
Hi there, fellow poets!
I'm a professional poetry editor of over 500 books, poet, author, artist, and mental health advocate who holds a B.A. (honors) in English (Creative Writing/Poetry focus). It's safe to say my passions are many. My mission? To utilize each and every one of them for the greater good.
When I'm not freelancing, you can find me reading my weight in books, cooking healthy (but still delicious) meals, or taking mindful walks in the forest.
⏰AVAILABILITY: 10am-4pm CT Monday-Friday.
*Closed on all major holidays!
🎉CELEBRATING 3k+ HAPPY CLIENTS!
Be one of them. 🙂