Hire a freelancer to be your professional amazon, ebay and etsy virtual assistant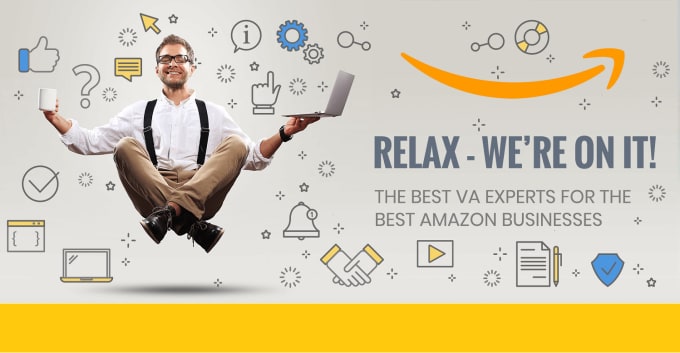 Description
⭐⭐ Professional Amazon Virtual Assistant ⭐⭐
Hey Visitors,
If you're looking for an Professional Amazon Virtual Assistant, you have come to the right place. I've been working at the amz and ebay Seller Central for the last 3 years and received all the training from professional trainers.
Here are some of my expertise as Amazon Virtual Assistant:
✅ Listing Creation and Optimization
✅ Keyword and Competitive Analysis
✅ UPC/EAN issues
✅ Inventory Management
✅ Suppressed inventory Management
✅ Launching and Ranking
✅ PPC Campaigns
✅ Customer Support
✅ Order Management
✅ Account Management
✅ Business Report
Just give me a try to serve you, I guaranteed you for 100% satisfaction. You'll be happy with the work and will order again.
Please contact me before placing an order for virtual assistant.
I am available 24/7.
Please text me for any questions even if you have low budget. Because I always make my buyers happy.
Looking forward to hearing from you.
Best Regards
Sajid: The Amzn Services Provider
Service Rating – 5/5.0 (4)
About the Freelancer
Short Description – WordPress Website Designing, Data Entry, Excel, Amazon VA

Freelancer Rating – 4.9/5.0 (146)
I'm a professional Web designer, Developer, Resume writer, and Data Entry Expert. I make responsive Web design and Landing pages. I also make designs in WordPress and works on many projects related to Web design and development also completed many projects as a Resume writer and designer, Data Entry, and as a Virtual Assistant.
Love to work and want to make my clients happy.
Please message me anytime without any hesitation to discuss your project 🙂
P.s: I don't charge for discussion and Advice 🙂