Hire a freelancer to be your professional rocket league coach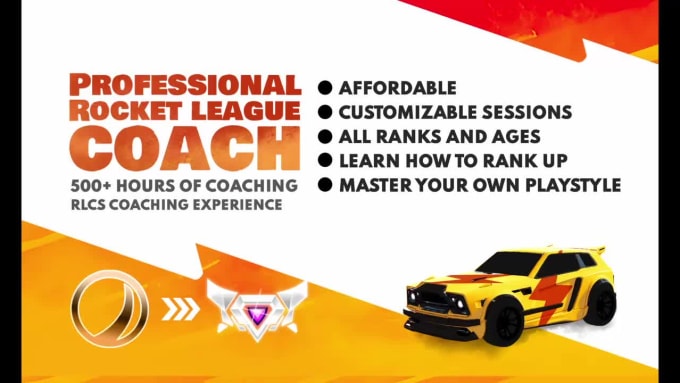 Description
Are YOU feeling hardstuck in your ranked games? Do you want to improve faster than everyone around you? Well look no further, I can help you!
I'm Leoxy, a professional rocket league coach you can book now.
Sessions are customized to YOUR needs and what YOU want to improve on.
Sessions will happen in a discord call, I will contact you in dm's so we can schedule the session.
Basic session (≈1hr) :
Settings Overview
In-depth replay analysis of any game mode you want
Tips regarding rotations, decision making, boost management and mechanics
Takeaway plan with all improvement points
Standard session (≈1h30) :
Everything included in the basic session
Replay analysis with an in-depth rotation guide
mentality and mental advice: solo q
Freeplay drills/training routines
Premium session (≈2hrs) :
Everything included in the basic & standard session
In-depth replay analysis
Playing a game together and live coaching
Specific mechanic guide
Premium discord server role (access to private training resources)
Service Rating – 5/5.0 (16)
About the Freelancer
Short Description – Rocket league coach

Freelancer Rating – 5/5.0 (16)
Hey, I'm Leoxyyyy and I'm a rocket league coach!
Experience: I have been a rocket league coach for 2 years specialising in replay analysis and mental psychology work. I've coached several high-level teams trying to make them improve and perform in RLCS qualifiers. I have also coached in several public discord servers and hosted conferences in servers about different rocket league topics.
Offers: On this Fiverr page, you can find my freelance rocket league coaching services starting at 10 USD$.
Feel free to contact me on Fiverr for any questions or custom offers!