Hire a freelancer to be your SSL rocket league coach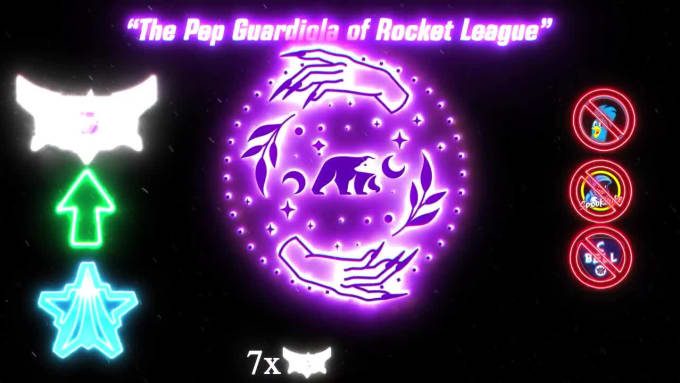 Description
Hey there!
I am Mizery, a Supersonic Legend in Rocket League : )
I am running this gig in order to use my experience and skill in this game to coach and help other players in this game that we all love so much.
In this coaching gig, I am offering a wide range of coaching services, including:
Replay reviews
Game theory
Mechanics training
Boost-management
Play-with live coaching
Screen-sharing higher level replays (top 100 lobbies/pro ranked games) (And analysing them)
*premium coaching*
The premium coaching option will consist of a 3 hour session, and then a follow-up 1 hour session a week later to check on progress. In addition, in the week during you can message me to consult me on things you might be finding challenging or things you think are working successfully. Where this service differs from the standard packages, is that I will make notes and set targets for you to achieve, (where we can evaluate progress in the follow-up session. I can also make custom training packs in order to target certain mechanics or skills that I believe will be beneficial to your game.
I hope that I can be of service to you, and that your rank and skills may shoot up after my session.
Service Rating – 5/5.0 (109)
About the Freelancer
| | |
| --- | --- |
| | Freelancer Rating – 5/5.0 (122) |
I am a semi-professional rocket League player who wants to do coaching to improve peoples ranks to pay for my uni xD
I am a Supersonic Legend player, who helped a lot of players before : )
I also do GFX and editing work : D