Hire a freelancer to build chrome extension, web automation bot, data scraper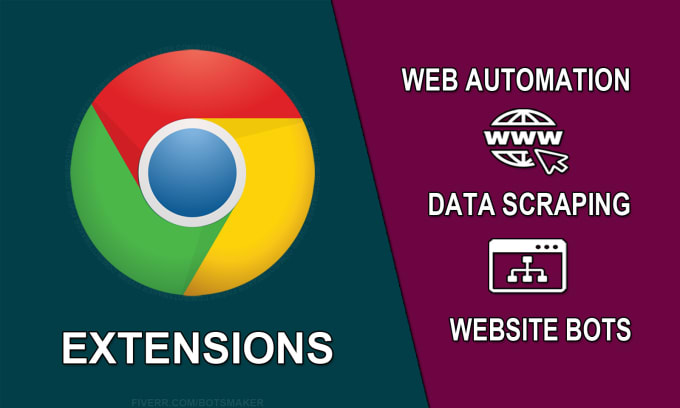 Description
Hi. I can develop Chrome Extension, Plugin, Add-On, EXCEL VBA automation Macro, Web Scraper, Data Scraper, Miner or a Bot to automate almost any website or a web browser.
Web Related Services:
Emails, Contacts scraper
Yellow pages scraper
Business Lead generation
E-commerce listing scraper
offline, online data entry with bot
Static web data scraper
Copy Paste work with automation script
Web interface automation, clicks
Website monitoring bots, alerts
Desktop Tools/Bots:
Automation bots for desktop pc
Console applications for desktop
Graphical User Interface based software
Data processing applications
Small tools scripts for windows
Database
I can also work with Excel/CSV Sheets, VBA Macro/Script, Automated Data conversion to/from XML, JSON, or many other data formats.
Please contact me before placing the order. Thank You.
If frontend/backend structure of the the webpage changes in future, I will charge some fee to provide the update.
Except chrome extensions, the web scrapers, bots or tools I develop are only for windows
Service Rating – 4.9/5.0 (66)
About the Freelancer
Short Description – Excellence is my Trademark!

Freelancer Rating – 4.9/5.0 (66)
Hello. I love to develop Chrome Extensions, Desktop Automation Tools, Web Data Scrapers and Excel Macros to make your life easy. Feel free to contact me and discuss your idea.