Hire a freelancer to coach office staff on better communication and productivity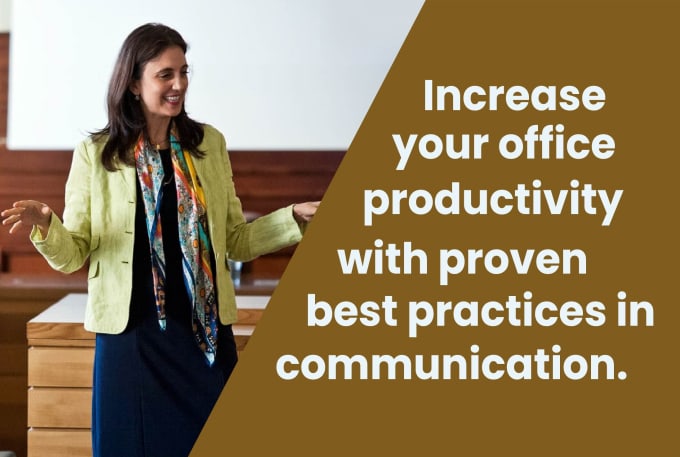 Description
This training is a game-changer for a work environment.
My training gives your office the chance to increase productivity and bring harmony to the workplace with simple strategies that work, which can be applied immediately.
How It works:
With my group communication coaching, your entire office staff will learn how to work together more efficiently, to handle tough conversations, to resolve conflicts, and, to foster a work environment where good communication helps everyone thrive. My staff training is live and on-line, or, you can inquire about an in-person visit to your workplace.
So, take the next step and get in touch. Together, we will make your work environment more efficient and productive.
Service Rating – 3/5.0 (1)
About the Freelancer
Short Description – Communication Coach

Freelancer Rating – 3/5.0 (1)
Learn to say the right thing, at the right time, and do it with confidence. I'm an American living in Rome and offer online, live, custom-designed communication coaching for individuals or your whole office. Get ready for that media appearance, Ted talk, office presentation, or even one-on-one conversation – because sharp communication skills will help you succeed in all aspects of life! The tools I give my clients come from my expertise as a Television news anchor, radio personality, and a university professor of communication. I take my clients all the way to communication confidence.