Hire a freelancer to coach you in minecraft pvp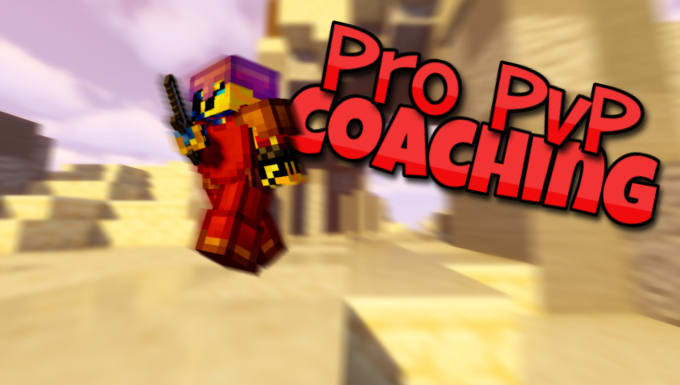 Description
I will go onto mc.hypixel.net and teach you how to play Bedwars or Skywars. I have played the game for years ever since it came out. I will teach you how to play the game at a pro level. I do recommend that you have a mouse and not a trackpad. I teach 1.8.9 and not 1.9 pvp if you are not sure which one you are then contact me.
I will improve your Bedwars game sense so you will know it like the back of your hand. I will sharpen your PVP skills. I will go through many aspects of Minecraft Bedwars. I will use advanced methods to train you. I will also teach you how to get long combos.
I do not do Fiverr for the money I just wish to meet new people and have fun.
My highest win streak is 21 and I am level 81. (GOSH DARN I WISH I COULD MAKE MY LEVEL GO UP FASTER)
ALL PACKAGES INCLUDE ALL THE BEST TACTICS THAT OTHER FIVERR PEOPLE WOULD CHARGE EXTRA FOR.
MUST BE NEAR PST TIMEZONE (i hate waking up rly early for $5 and my brain doesnt work at that time)
*Must have Discord and Minecraft Java Edition*
Service Rating – 4.9/5.0 (13)
About the Freelancer
Short Description – epic kid who can play the craft, edit and is cool

Freelancer Rating – 5/5.0 (14)
Beginner Editor. I have edited a handful of school projects and Minecraft montages.
I am 14 years old looking to pursue my interests. Editing and playing games. I also enjoy playing Minecraft in my free time.
Discord: 𝘬𝘪𝘯𝘨#5608
(My discord name is in special characters copy and paste it)
I also have a twitch –
KingYonatan222