Hire a freelancer to compose metal music for your game or video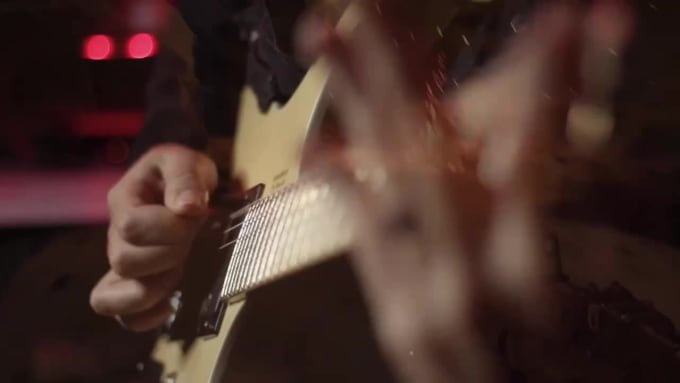 Description
Hey guys! My name's Nik and I'll be able to help you make your musical dreams come true !
I'll be able to provide you my instrumental in less then TWO days with unlimited revisions!
My goal is to make the customer satisfied!
Contact me before you ordering me!
I've been experienced with many buyers ( about 400 ) and have a lot of 5 stars reviews before creating this account !
My equipment :
MacBook Pro with Ableton Live and a lot of boutique plugins and libraries
Electric – Washburn X200 Pro Custom Pink
Electric – Headless Custom EMG Pro
Boutique Guitar Processor HOTONE Ampero
Acoustic Cort EARTH50 OP
Brand new audio-interface Focusrite Scarlett 2i2
Two microphones – condenser sE Electronics X1A and dynamic Shure SM57
Pair of the studio monitors JBL 305 and studio headphones AKG K240
some stuff like a midi controllers and etc.
In all the packages you'll be able to get full mixing, mastering and producing tracks with all the copyrights for you!
Nice to meet you here and I'm open for your projects!
Best regards, Nik !
Service Rating – 4.9/5.0 (15)
About the Freelancer
Short Description – Your music producer

Freelancer Rating – 5/5.0 (249)
Hey y'all !
My name's Nik and I'll be your producer.
I've been experienced with many buyers here but I'd like to start my new point of producing.
My songs playing around the world, about 30 countries) I've been working with music about 10 years. I playing guitar and compose my own stuff) Check out my Gig's and welcome to my music service!