Hire a freelancer to create a custom guitar loop for you in any genre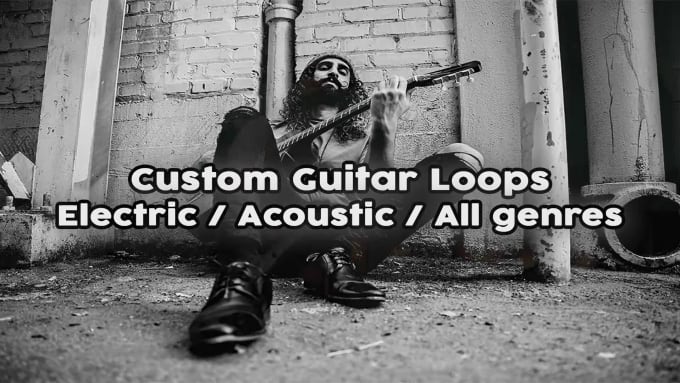 Description
I'll make you a custom guitar loop in any genre. Send me a reference track you'd like to use for inspiration, as well as a specific tempo (BPM) and key that you'd like the loop in. I will create a loop with the same feel, but the end result will be completely unique and original. I can guarantee that by the end of our transaction you will have a smile on your face. Guitar isn't just an instrument for me — it's a form of expression and a tool that I use to craft a story with sounds to inspire others. I'm ready to create — are you?
Service Rating – 5/5.0 (23)
About the Freelancer
Short Description – Cooking up fire guitar loops!

Freelancer Rating – 5/5.0 (23)
Hello everyone my name is Jason Masoud and I have been a professional musician for 4 years. I have played in multiple bands, playing nearly every musical genre including Rock, Pop, Funk, R&B, Blues, Jazz, and Flamenco. I offer custom beats, guitar lesson, music theory lessons, and any type of studio work. Music has been my passion for over 20 years and I approach every project with a goal to help you turn your ideas into masterpieces, and teach you in a way that will make learning the instrument the most fun you've ever had!