Hire a freelancer to create beautiful animated lyric video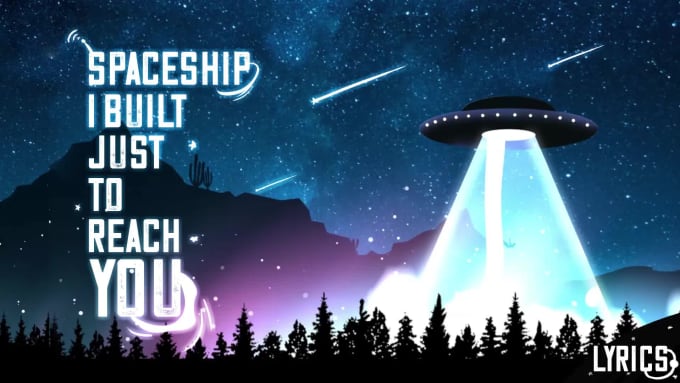 Description
I'm not able to generate ideas for some songs, so please confirm by messaging.
Hi, In this gig my focus is "Fantasy, Landscapes, Miniatures, 2D Stage Games" it's something I really enjoy working on. I love galaxy, stars, planets, fantasy worlds.
It's like a good moody scenery running behind your lyrics – such as beautiful 2D games, majestic glow, upside-down grounds & environments like that 🙂
I'm only doing 2D moving scenes just as the attached videos, cuz I'm not familiar with dynamic 3D software or animations.
Basic: 1 bg throughout the song
Standard: 2 bg's
Magic: 3-4 bg's
I will NOT do:
Diss-track songs
Sexual songs
Religious views
Political songs
Other than that I'm cool with working on your video 🙂
p.s I'm a solo working artist, I may need more time if there's a long queue.
You'll get 100% originally designed content by me, from drawings to animations. I don't sell templates work, I like creating things myself. rest assured a 100%.
Visit YouTube.com/arsacre to see how I do paintings and animations.
Let me energize your song with the power of visuals!
Don't hesitate to ask questions using (CONTACT SELLER Button!), will do my best to assist you before order
Service Rating – 5/5.0 (86)
About the Freelancer
Short Description – I love our galaxy and curious bout others : D part time producing EDM

Freelancer Rating – 5/5.0 (139)
Hi, my name is Ali and welcome to my profile!
I'm a motion designer, music producer and a learner, I'm here to create good looking visuals for your songs and try out different ideas based on each song's theme and to polish these skills further.
As a Deep House Music producer myself, I somewhat know how to visualize/imagine sounds into a picture😄. Like what color this sound is lol!
Would be happy to work with you!
Just shoot me a text to confirm if I'm able/available to generate ideas for your song's video, because I might not be able to generate themes for some songs!