Hire a freelancer to create professional esx fivem server with premium scripts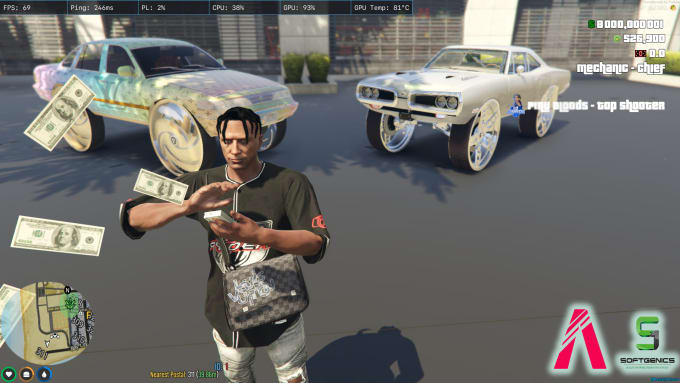 Description
Hi There,
I am pretty experience in FiveM servers and worked on more than 50 servers, and 15 of the successful servers, If you are seeking a person for your FiveM esx server, Ahhh! You are on the right gig. I can create the professional esx fivem roleplay server for you.
Message me If you want to see the Demo of my personal server, I am sure you will like it.
The server would include these things:
Custom Dugs(Weed, Cocane, Meth, Xanax etc.)
Custom Gangs with air hideouts
Custom Donks
Custom Cars
EMS
Police Job with Custom Cars
MLO's
Hookah/Shisha Lounge
Robberies and Heists
Slash dealer for Drugs dealing
Jobs in Job Center
Custom Vehicles
Mobile with wallet
Restaurants like McDonald's, KFC… etc.
And many more…
Contact me before ordering me to communicate about the things you want!
Also If you want to get in to my esx FiveM roleplay demo server first!
Service Rating – 4.7/5.0 (6)
About the Freelancer
Short Description – SoftGenics is the name of Perfection

Freelancer Rating – 4.8/5.0 (11)
Hi, This is the CEO from SoftGenics, This is a startup company and I have Tech experience of 4+ years in Software Testing and 1+ year in FiveM esx servers scripting, I can do Manual Testing, Mobile Apps Testing, API Testing using Postman, Testing and Scripting for your FiveM server as per your Requirement/Needed.
I have extensive experience testing Mobile, Web, and Desktop Applications and created more than 50+ servers throughout my professional experience, I have worked on more than 65+ projects for QA testing and 50+ for FiveM esx servers.
"The Adventure begins with Tea"