Hire a freelancer to design architectural animation architecture visualization revit sketchup lumion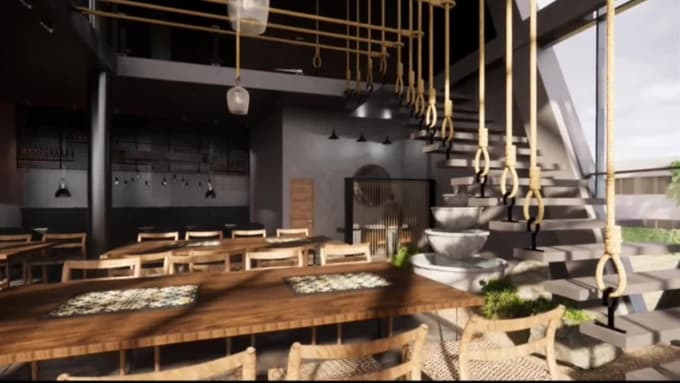 Description
Welcome on my gig "Design architectural animation architecture visualization Revit SketchUp Lumion"
Do you want to create Design architectural animation architecture visualization Revit SketchUp Lumion?
Are you looking for Design Architectural Animation?
I will provide you:
Lumion Flyover Animation, Walkthrough Animation
Revit / SketchUp 3d modeling
3d photorealistic rendering visualization
Revit Dolly Zoom Effect, Handheld Camera Effect
FHD Rendering in V-Ray & Lumion
2D,2.5D,3D & 4D Animation
Architectural Animation visualization
Software I Use for Architectural Animation:
Autodesk Revit 2020
SketchUp Pro 2020
Autodesk 3D Studio Max 2020
Blender 2020
Architectural Animation Rendering
V-Ray
Lumion Pro 11
Lumion 8.5
Post Rendering of Architectural animation
Why Me?
I'm Experienced
I'm Certified
I'm Creative and Curious
I'm Quick and Reliable
100% satisfaction
Consultation about any architectural work is free of cost.
Check F.A.Q or Contact Me (For Free Demo)
(What are you waiting for)?
Architectural Animation
Service Rating – 4.7/5.0 (13)
About the Freelancer
Short Description – Architect, 3D Visualizer, Interior decorator and Landscape Architect

Freelancer Rating – 4.7/5.0 (13)
Hi,
I am a licensed and award winning Architect. I am passionate about Architecture design. I have expertise in draftsman 2d and 3d Architectural Software's AutoCAD, SketchUp, Lumion (architect 3d visualization) , Photoshop (render), Architect modeling, Architect sketching, Architect rendering, and Architect animation. I modify any Architect 2D plan of any format into a Architect 3D model with Architectural Animation. Contact me for any questions regarding Architect-ural services I am offering free consultation Regarding architect-ural problems.
Regards;
Architect "taqishah222"