Hire a freelancer to do amazon fba product research and amazon product hunting for fba private label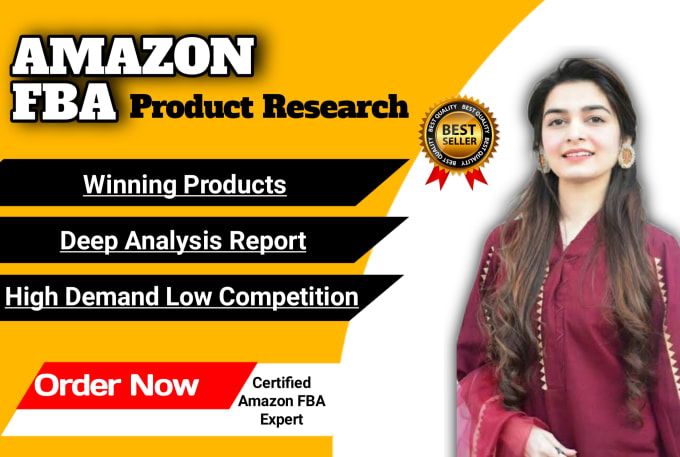 Description
Hello ENTREPRENEURS
As You know, this is Era of E_commerce and world is moving toward Online shopping and Amazon is Leading this online Selling setup, So its Perfect time to start your Amazon FBA Journey in order to Build a Credible Brand and Make a flip-able asset, and the Most Important thing for startup is…
What to Sell?
Yes, in AMZ business 80% success depends upon Right Product Selection, a gold Winning Product.
Here is My General Criteria….
✅ 25-50% Profit margin with 130%-150% ROI.
✅ Daily Search Volume Greater than 10,000.
✅ Monthly revenue up to 30k$.
✅ Less and Compete able Reviews.
✅ Average sale price 10-50$
✅ Greater than 300 sales per Month
✅ Non-Breakable.
✅ No Seasonality.
✅ No AMZ or Big Brand Dominancy.
Bonuses
✅Complete Step by Step Sourcing Guide
✅PPC Launch Plan
✅2 Verified suppliers
✅Differentiation ideas to get Competitive Edge
Order Now If You want To be Successful & To Build a Brand for You and Your Family
Product research for USA, UK, DE & CA
Not Available for France,Italy,India & Spain
Lets Do It !!
amazon fba product research | product research fba pl | private
Service Rating – 4.9/5.0 (52)
About the Freelancer
Short Description – Amazon FBA Private Label Expert

Freelancer Rating – 4.9/5.0 (156)
Hello, I am an amazon FBA Virtual Assistant have been working as a VA for 4 years and helped my clients to make successful business at Amazon. I can assist you in. 1- Amazon FBA Product research 2- Product Sourcing 3- Listing creation 4- Launch 5- Ranking I can be one-step solution for you. Feel free to contact me. Regards Prof Anila