Hire a freelancer to do arduino, esp8266, esp32 coding and programming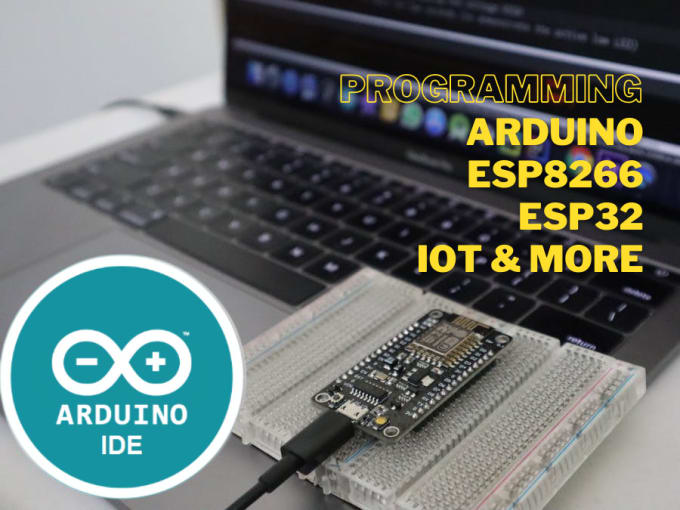 Description
Please Contact Me with your project requirements before placing any order.
I have more than 7 years of experiences in various electronics projects related to Arduino, ESP8266, ESP32 and many more. If you are making a hardware project for any competition or just DIY hobby level and you are stuck in the coding part, I can help you with programming and developing the code for your project. I have worked with many different sensors and modules. Also I have the knowledge of Web designing and developing as well as basic android app developing so if your project requires a web interface or a dedicated android app I can make that as well. Free consultancy!
Microcontrollers I use :
Arduino UNO, Nano, Micro, Mega, Pro MINI
ESP32
ESP32-S Series
ESP32-C Series
NodeMCU / ESP8266
ATtiny Series
RP2040
Platforms I use :
Arduino IDE
PlatformIO
MicroPython
CircuitPython
Languages I use :
C/C++
Python
HTML, CSS, JavaScript (for IOT applications)
Every project is unique on it's own terms so, above 3 packages are only estimates based on general requirements. Please feel free to contact me for any consultancy or quote suited for your particular needs.
Service Rating – 5/5.0 (74)
About the Freelancer
Short Description – Electronics Engineer, PCB Designer, Hardware Developer

Freelancer Rating – 4.9/5.0 (165)
I am an Electronics Engineer with over 7 years experience in PCB designing and Firmware development. Working with electronics is my profession and my hobby and I would like to give my best service and talent to your custom electronics projects. I have experience in various areas of electronic design including: embedded systems, battery-operated devices, IoT product designs, microcontroller systems, Bluetooth/WiFi based cross-platform applications. If you have any queries, feel free to ask. I would be happy to help.
Looking forward to working with you.