Hire a freelancer to do book formatting for kdp, cover design, and publish your book on amazon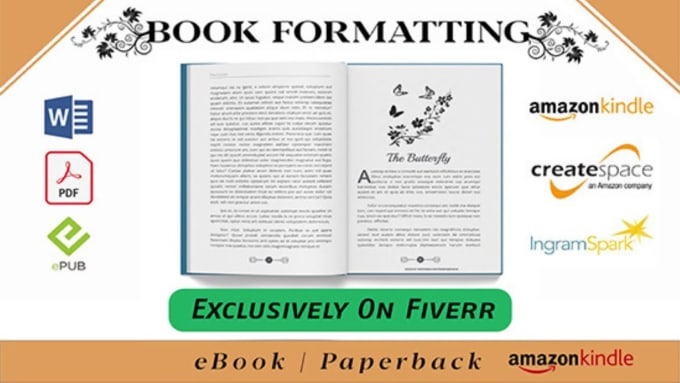 Description
24 HOURS DELEVERY
Hi
I am Rasedul Islam
It is most likely that now you are in the process of publishing your bookand you need someone who will help you with the book formatting. I am Expert in Kindle, Paperback, Lulu, Epub and Createspace, Book formatting services!
I give you 100% professional book formatting so that you could make your sale on TOP.
What will you get?
Clickable Table of contents
Chapters starting on the right page
Clickable hyperlinks
Drop caps
Headers&Footer
300 dpi images
Page Numbers
Bullets, Number lists
Images & Bleed Images
All trim size options
What do I require?
Final written book file (doc,docx,pdf)
For CreateSpace Trim (Paper) size
Note:
If you have a Recipe, Comic or Children book, please try to contact me first, because custom order needed for this type of books.
Insert 10 images (For extra images $5 will be the extra cost for every 5 extra images).
I give you 100% professional formatting else money back guarantee.
If you have any confusion do not hesitate or fell free to contact me.
Service Rating – 4.9/5.0 (369)
About the Freelancer
Short Description – I am Professional Book Formatter, Graphic Designer and PDF Expert

Freelancer Rating – 4.9/5.0 (438)
Hello, I'm Rashed, Professional Kindle, Paperback eBook Formatting Expert. I am an expert in Formatting and converting any format to Pdf, Epub, mobi, Kindle eBook.I have a well established services, I have always met with great customers satisfaction, I Offer great Services at a very competent, competitive and Market Friendly price. We are here on Fiverr to offer you the best quality writing for all categorize of project. we assure you that we will deliver our very best here on Fiverr.