Hire a freelancer to do crypto marketing nft marketing posting crypto news sites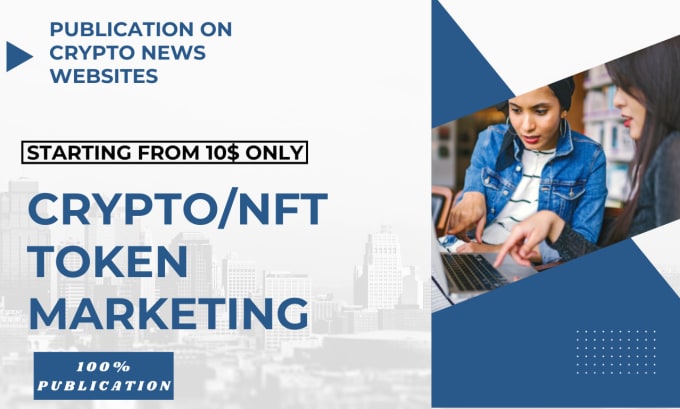 Description
This gig is very good for Crypto NFT marketing, In this gig i publish your Crypto Token or nft content on news sites which are totally into Blockchain News Industry.
Basic :-
I publish press release on 1 website
Cost :- 10$
Standard :-
Press Release on 10 Crypto sites
Cost :- 80$
Premium :-
I publish press release on 20 Crypto sites
Cost :- 165$
I give you complete report of all the websites where press release publication will be done.
Premium gig will boost your nft token or ico token to very good number of audience.
I can write one article also of 500 words with 20 USD Extra.
This gig will help you lot in getting visibility in the crypto audience. Your nft marketing will be done very good with this. Crypto marketing using Press release is a very good and effective way for all the IEO, ICOs and IDOs and metaverse projects as well.
IF YOUR CONTENT IS READY THAN YOU CAN ORDER THE GIG AT INSTANT.
If you want me to write the article then order the gig extra and send me details for writting.
# I have published 500+ projects that are focused in crypto industry.
Service Rating – 5/5.0 (6)
About the Freelancer
Short Description – Best Online Publications and Marketing Services

Freelancer Rating – 4.9/5.0 (353)
I'm Akshay, a professional marketing consultant. I have 3 years of experience and strong associations in the digital marketing industry. I can get you published on big news platforms. My services include : Search Engine Optimisation, Social Media, Press Releases, News Coverage, Content Writing, Graphic Designing and a lot more. Reach out to know more services.