Hire a freelancer to do multisim projects, proteus, orcad circuit designing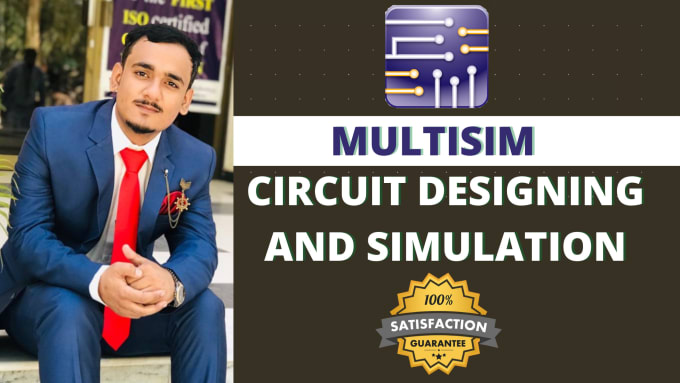 Description
Note: Contact before placing the order.
Multisim Circuit Designing:
I am an Electronic Engineer having more than 4 years of experience in designing circuits doing simuation in multisim, proteus, orcad, pspice, arduino coding and projects.
My expertise of electronic simulators:
Multisim
Proteus
OrCAD
LABView
Ltspice
Pspice
MATLAB
Simulink
Eagle PCB Designing
EasyEda
Experience with electronic circuits:
Half adders, full adders, multiplexers, encoders, and decoders are examples of combinatorial logic circuits. Projects in electrical and electronic engineering Designing Digital Logic microcontrollers microprocessors circuit analysis of a digital system Analyze the Network
I'll also do report writing of your tasks on Multisim, proteus, pspice and Ltspice.
You can get :
Schematic of Circuit
Circuit simulation
Results on oscilloscope
PCB Design
Why chose me?
excellent services
on-time delivery
100% original content
Note:
Please contact me before placing your order.
Service Rating – 5/5.0 (10)
About the Freelancer
Short Description – Your Satisfaction in my TOP Priority

Freelancer Rating – 5/5.0 (10)
I have over 5 years of expertise as an electronic engineer. I've worked in a variety of laboratories and taught a variety of labs using MATLAB, LABVIEW, and other tools. I'm available to assist you with Multisim, Proteus, PSpice, Orcad, Tinkercad, Labview, Logisim, Arduino, Ltspice, and MATLAB, Xilinx Vivado Circuit design, Programming and Simulation. I'm confident in my ability to build and simulate your circuit.