Hire a freelancer to do nft minting website, minting website, mint bot, nft mint bot, smart contract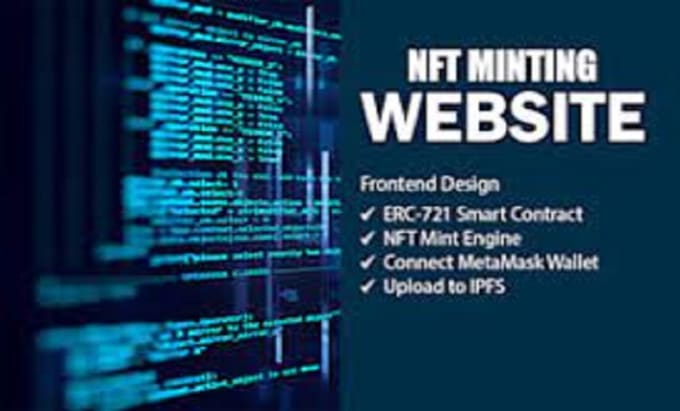 Description
NFT MINTING WEBS1TE , MINTING WEBS1TE , NFT MINTING ENGINE
Welcome here,
I'm an NFT Web developer (Front&Backend) with years of experience in minting webs1te development and design. I can list your work on current Crypto Art collectibles marketplaces and construct your own minting webs1te with custom hosting and domain.
I am also good at React.js/Next.js, TailwindCSS. I've recently built a NFT minting website with ERC721 Smart contract by using React.js/Next.js, and TailwindCSS.
WHAT DO I OFFER?
• ERC-721 Contract Development (NFTs)
• Custom Minting Page Design & Development
• Landing Page/Misc. Website Design and Development
• Skills: Solidity, HTML, CSS, JS, ReactJS, Python, and Web3 
Blockchain networks we can build on:
Ethereum
Cardano
Etherium
Solana e.t.c
CONTACT ME NOW TO DISCUSS FURTHER ON YOUR PROJECT
Service Rating – 5/5.0 (3)
About the Freelancer
| | |
| --- | --- |
| | Freelancer Rating – 5/5.0 (4) |
Kersleyprot and his team provide organic end-to-end game development services.
 Our team has worked on some of the industry's top games, including Crypto Game, Metaverse Games, NFT Game, hyper-casual games, multi-player RPGs, and virtual reality games.
 My team provides the following services: blockchain Solana token generation, NFTs development, Solana and polygon NFT minting websites, NFT staking websites, NFT arts collecting, and so on. DEX development for smart contracts, as well as React frontend development. Js + a one-of-a-kind user interface
CONTACT ME NOW