Hire a freelancer to do pro sound design and music for your nft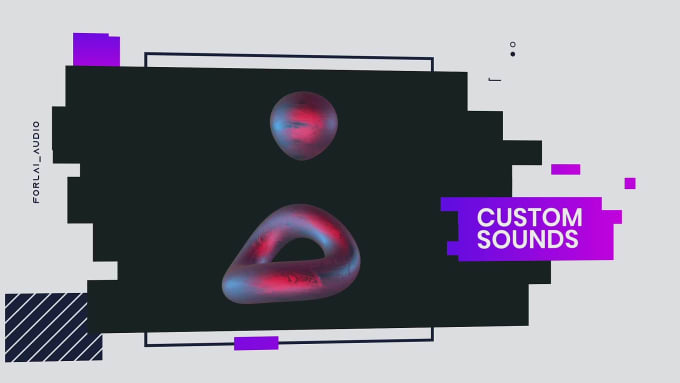 Description
Hi,
I'm FoRLai, a professional Sound Designer and Producer, ready to jump in the Metaverse with you!
I can create high quality audio (editing, mixing and mastering included), properly designed for your NFT project.
This gig is mainly for NFT "Loops".
If you need Sound Effects for a NFT videogame, trailer or any visual, check my other gig of Sound Design.
My aim is to make an original and unique sounds.
If you need original music (with exclusive rights) just check my "extras". I will compose it for you! (please discuss with me which genre of music you need before to order)
My SKILLS:
My Sound Design is very detailed and creative.
All Sound Effects are custom and unique. I don't simply drag and drop samples or loops. I use Synthesizers, Samplers, and original foley.
Please contact me before placing an order, to discuss project details or get a custom offer.
You can also contact me if you need sound design for bigger projects.
Sound Design Portfolio: https://vimeo.com/forlaisoundesign
Service Rating – 5/5.0 (10)
About the Freelancer
Short Description – Sound Designer, Mixing Engineer, Music Producer

Freelancer Rating – 5/5.0 (10)
Hello,
I am a Professional Sound Designer, Mixing & Mastering Engineer and I have been producing music for 10 years.
I work on Ableton Live and do sound synthesis with Native Instruments Komplete, Massive, Maschine, Serum, Absynth & Sampler.
I am ready to share my skills with you to hype your amazing projects!