Hire a freelancer to do webscraper webcrawling collect email dataextraction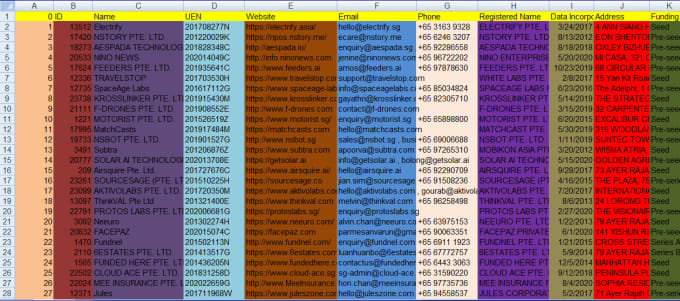 Description
do webscraper webcrawling collect email dataextraction
Respected Buyer…!Thanks to visit my gig do webscraper webcrawling collect email dataextraction
I will code Python script for you with Scrapy/Selenium  to scrape data from the website. You'll receive a data set due to your requirements.
Services I Offer:
Webscraper/dataextraction/webcrawling
Web Scraping/ Data Mining/data crawling
Custom Python Web Scraper/ Data Scraper
Data Extraction /Data Collection
Data Entry / Typing
Data Cleaning
Login Required Web Scraping
What You Get:
Scraped data set output in Excel, Google Sheets,CSV,JSON SQL,TXT, DOC,PDF etc format or store it in a database (as your requirements).
Unlimited revisions. 
I will help you to build a custom web scraper that will automatically scrape data and store it into any required formats.We also provide live support to set up web scraper at your system.We will discuss the price for custom web scraper before placing an order.
do webscraper webcrawling collect email dataextraction
Why ME?
24/7 Hours Available
Fast and 100% Accurate Results
Please message me before ordering so that we can discuss to get more detail about your requirements.
best regard………
Service Rating – 5/5.0 (17)
About the Freelancer
Short Description – python web scraping, data scraping, data mining, web crawler

Freelancer Rating – 5/5.0 (18)
Hi my name is hafizfarooq.I am a web scraping expert with over 3 years of experience with data scraping, data mining, web crawling, data extraction, web crawler using python. During this period, I have delivered a lot of web scraping projects. my main objective to learn new skill that will be benefit to my client project. Feel free to contact me regarding your web scraping projects! Best regards..