Hire a freelancer to do your arduino and robotics projects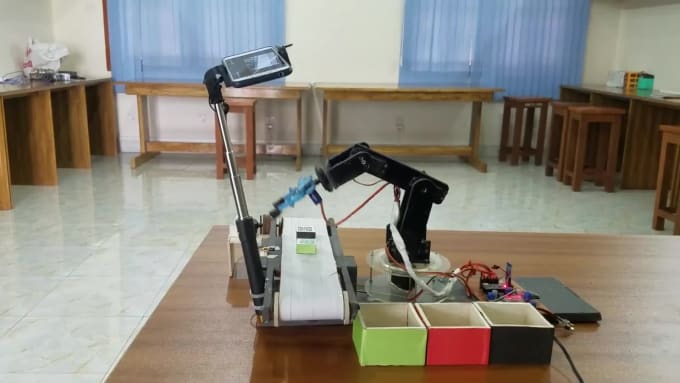 Description
Hey there,
I am an experienced Robotics Engineer graduated in "Robotics and Mechatronics Engineering".
Till now I have participated 17+ national and International robotics competition. Most of them were built on Arduino and raspberry pi. I will use all my 5+ years of experience to make your Arduino robotics project successful.
Waiting for your interesting projects. Just reach me out and I'll help you with my maximum potential!
To make it clear I am enlisting the sensors and actuators I will be working with:
Sensors/Input  
IR Sensor
PIR (Motion) Sensor
Sonar (Sound) sensor
Serial monitor
Temperature Sensor
Moisture Sensor
Pressure Sensor
Fingerprint Sensor
And many other sensors in module
Actuator/Output 
Motors (DC, Stepper, Servo, BLDC)
LCD
Buzzer
Relay
Button
Serial monitor
And what not…
I can help you with Arduino shields also:
GSM
RAMPS(for 3d printing)
GPS
Motor
NFC/RFID
Why to choose me:
Will Debug/ Write code for your project until it works. Otherwise will not take payment.
Will write much more extensive comments for your better understanding.
Remote help with hardware.
Provide consultation with project idea.
Note
Please provide project description before you order.
Service Rating – 5/5.0 (37)
About the Freelancer
Short Description – Full Stack Robotics Engineer

Freelancer Rating – 5/5.0 (45)
Hey! I am Akash, a full stack Robotics Engineer, Mechanical Designer and Python developer.
I have started my freelancing career back in 2018 locally. Till now I have developed tons of robotics and software projects using my skills of product prototyping, mechanical design and development, web scrapping and electrical CAD design.
Recently I made a Welding simulator for Bangladesh Army Engineering core as a freelancing work.
I work with clients and like to develop professional bond of trust & honesty with them thorough my work.
Leave a message to see my portfolio and samples.