Hire a freelancer to draft the legal documents for your crypto, nft project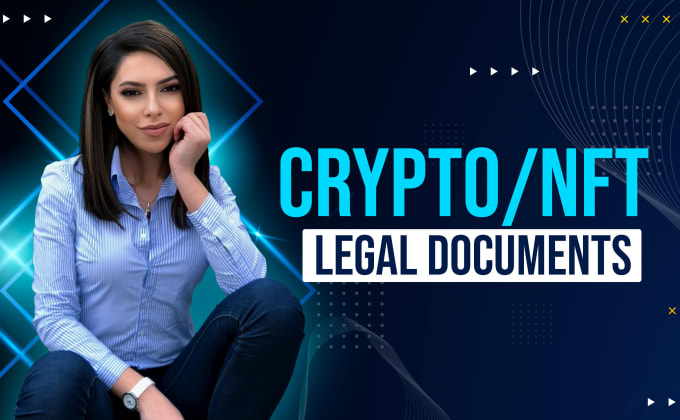 Description
*PLEASE CONTACT ME BEFORE PLACING AN ORDER *
Have you recently started or plan to launch your blockchain / crypto / NFT project?
I am a practicing attorney specializing in Privacy Law and E-Commerce Law, with a deep understanding of technology, blockchain, NFTs and a passion for contract drafting.
I will accurately and reliably review or draft complex agreements, policies, disclaimers or any other legal documents your project needs!
My experience includes drafting for my clients, without limitation, the following documents:
✔️ Commission Agreement 
✔️ Employment or Independent Contractor Agreement
✔️ Website Terms and Conditions
✔️ App Terms and Conditions
✔️ GDPR, Cookies & Privacy Policy
✔️ Memorandum of Understanding MoU
✔️ Shareholders Agreement
✔️ Company Partnerships
✔️ Rental Agreement
✔️ Service Agreement
✔️ LLC Operating Agreement
✔️ Non Disclosure Agreements (NDA)
✔️ Software License Agreement
✔️ Partnership Agreement
✔️ Disclaimer
Why me?
I am a real lawyer, deeply invested into the crypto space, acting as an advisor on multiple projects and HODLing multiple digital assets, NFTs and coins.
Make the best investment in your future with this legal drafting service!
Service Rating – 5/5.0 (38)
About the Freelancer
Short Description – Custom Legal Solutions

Freelancer Rating – 4.9/5.0 (432)
A talented lawyer possessing a vast wealth of legal knowledge, with a proven record of success in the crypto space and e-commerce. With a keen eye for the smallest details, I pride myself on providing indispensable advice and delivering positive outcomes to individuals and businesses worldwide—looking forward to applying my knowledge and skills to create bulletproof documents for you or your company.