Hire a freelancer to draw cute custom banner for twitch youtube twitter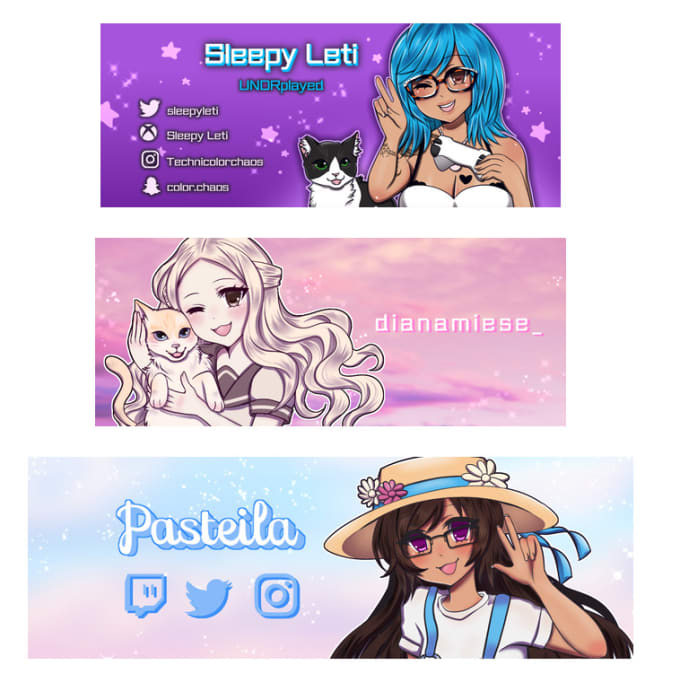 Description
Hello! <3
I am a digital artist with a twitch, twitter, instagram, and deviantart so feel free to check more art examples on my social media!
Please message me before ordering:
clean character reference:
any specific details:
poses? emotions? (optional, leave blank I will choose!):
Background Options:
(a) white
(b) simple background
(c) transparent
If you don't have a character reference I will charge extra for character design!
I need a reference for all your ideas! Thank you~
I will draw:
Anime / Manga / Fanart
Your OCs
Real People / Humans
Furry / Anthro / Feral / Kemono / Gijinka
NSFW (please note me first!)
+ More! (don't see your category? feel free to pm me!)
Thank you so much~
Service Rating – 5/5.0 (75)
About the Freelancer
Short Description – magical girl artist!

Freelancer Rating – 5/5.0 (204)
Nice to meet you! 🌸 My name is Ashly, and I am a 23 year old full-time freelance artist + VTuber on Twitch! 🎀 Let me help you promote yourself by providing quality illustrations~
I have a lot of art examples posted on my website located on my Twitter! Send me a message and I will respond ASAP!