Hire a freelancer to edit you a clean valorant montage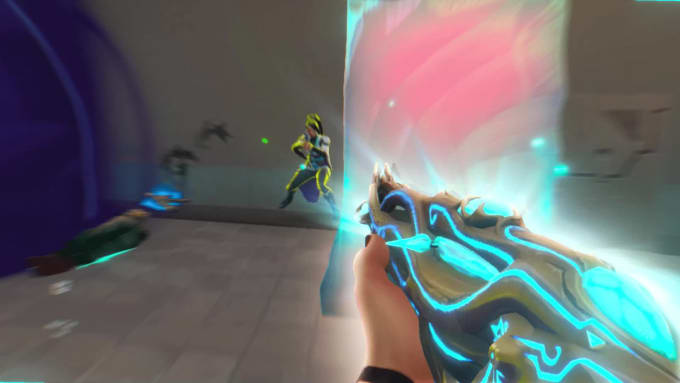 Description
Hello!!
My names Rohin and I will be more than happy to edit YOUR VALORANT Montage! Here are some things you should know:
Why I should edit your MONTAGE?
I have over 2 years in editing games
Gained over 2 thousand subscribers on YouTube from teaching people how to edit
Am very flexible and happy to tailor my editing skills to suite you!
What I offer in my MONTAGES:
Premium Sync and Flow to suite the theme perfectly!
Vibrant and Colourful Colour Grading
A Variety of Seamless Transitions
Ultra Smooth Motion Blur Video
Nothing too complicated just simple and clean!
Video Upscaled to 4K!! for best quality on YouTube!
Software used:
After Effects
Sapphire Suite
BCC Suite
RSMB (Smooth Motion Blur)
Deep Glow
Handbrake(For Upscaling)
Photoshop(For Thumbnail, Premium Only)
What I need from YOU:
Your clips (prefer just clips and not full game)
Song Choice(If you are not sure message me I can help you!)
If you would like to make me a special request e.g a specific effect or a longer video length please let me know and we can arrange an offer! I hope you commission me, you wont be disappointed!
(ignore tags): Valorant Montage, Valorant Editor, Valorant, Valorant Thumbnail, Montage
Service Rating – 4.9/5.0 (45)
About the Freelancer
Short Description – Professional Video Editor and Graphic Designer

Freelancer Rating – 4.9/5.0 (49)
Hello! my name is Rohin, I am from the UK and I have been Editing for over 2 years and havebeen doing Graphic Design for a little over a year! I have taught many people how to edit and make editing tutorials on my YouTube channel! If you want me to edit one of your videos I am sure you will love my service! I am also very adaptable so if you want something very specific please do not hesitate to ask!