Hire a freelancer to fix cpanel, whm, wordpress, dns, email, php, mysql issue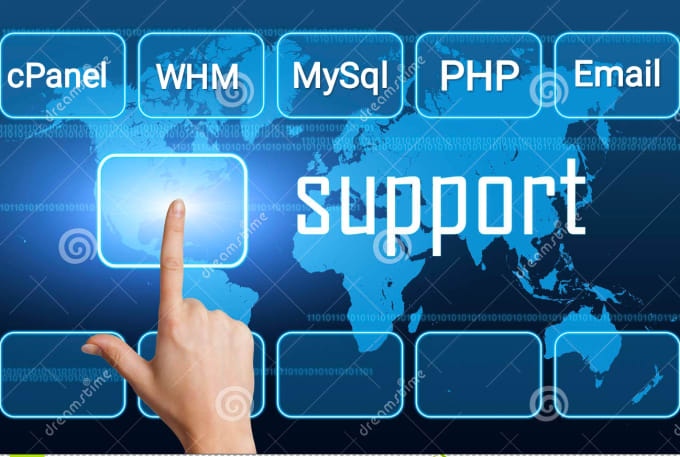 Description
I have good experience as a Linux system administrator and providing technical support, troubleshooting. I can setup and configured the cPanel, Plesk, and CWP server as per your requirements. I can fix WordPress website issues that are hosted on cPanel and Plesk servers.
I can fix the following issues:
Email Issues
Install SSL
Install, Upgrade cPanel
Install third party application 
fix any Apache, MySQL, php warning, error or any other technical issues.
Server Overloading
Server and account Migration
Setup MX,A,Dmarc,SPF
WordPress-cPanel
cPanel-WHM installation and security configuration
Upgrade Apache, PHP
Website down, error on the website
Migrate accounts as well as whole servers
cPanel-WHM WordPress hacking, spamming issues
Dedicated server management and server setup with WHM/CPanel
Spam issue investigation
Any errors on the website
Removing malware from WordPress sites
✔ I always keep concentrating on work for better results.
✔ 100% Customer Satisfaction guaranteed
✔ Friendly customer service
Please contact me before placing your order so we can discuss in detail.            
Service Rating – 5/5.0 (287)
About the Freelancer
Short Description – Fix any issue related to the cPanel server Webhosting Plesk WordPress

Freelancer Rating – 5/5.0 (306)
I have been working as LInux Technical Support Engg. for 7+ years. I've lots of professional experience in technical support, cPanel/WHM, Linux, Cloudlinux, Migration website and whole server, SSL, DNS, Mysql, Exim mail service, WordPress,
I can also support a few other panels like Plesk, Vesta, CWP, ISPConfig, and others.
Always keep concentrate on my work for better result.
If you have any queries feel free to contact me.