Hire a freelancer to give lessons and tech support in obs studio and streamlabs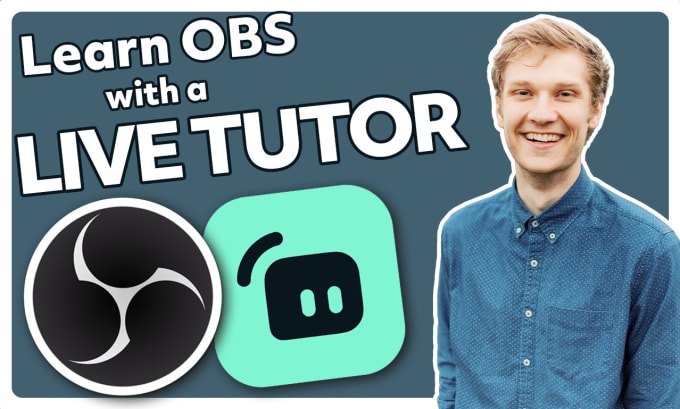 Description
(Please message me before placing an order.)
Hey there!
My name is Joel and I've been working in video production for the past eight years. Helping clients learn new technical skills in OBS Studio or Streamlabs is a passion of mine. Whether you're new to live streaming or trying to troubleshoot an issue, I'm here to help!
I work with producers streaming live DJ battles, gamers streaming to Twitch, piano teachers connecting with students on YouTube, craftspeople marketing their business from their garage, and more. I also work with parents of 3rd-12th grade students who want to supplement their education with weekly lessons… sort of like piano lessons but for the computer!
Though there are plenty of YouTube tutorials out there, clients often tell me that they appreciate the ability to talk to a real person and ask questions as they are learning. 
I think hands-on learning is one of the best ways to retain new skills so I often use Zoom meetings with remote access to not only demonstrate skills but let you practice them too! If you like, I can always record our meeting for you to review later.
If I sound like a good fit, I look forward to working with you!
-Joel
Service Rating – 5/5.0 (17)
About the Freelancer
Short Description – I'm a videographer who teaches and troubleshoots editing software

Freelancer Rating – 5/5.0 (166)
Hi there! I have 8 years of professional video production experience. As a freelance videographer, I've created hundreds of videos for weddings, universities, and non-profits for personal, marketing, and storytelling purposes. I've worked on YouTube channels, ranging subjects from wildlife to LEGO stop-motion to Fortnite, the video game. I have a good sense for comedy, but enjoy working on dramatic content too. In 2016, I even won a Disney sponsored Star Wars contest for a stop-motion short.