Hire a freelancer to make a custom discord bot for you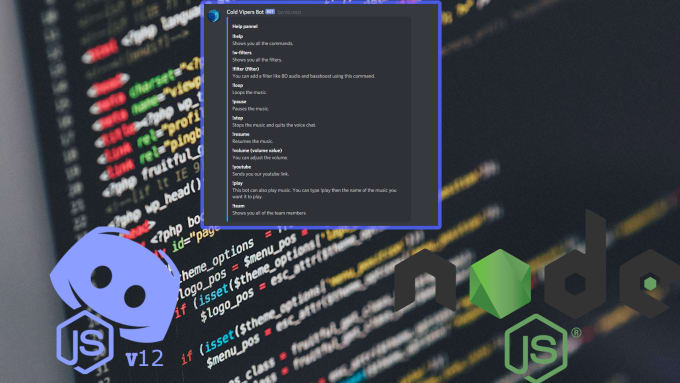 Description
Hey, you! Would you like a discord bot for your server?
No matter if it's a server for fun, a trolling server, a friend server, even a business server. I've got you covered!
I can make a custom discord bot for any server with features such as, welcoming new members, playing music, moderation, and even getting data from the internet!
API Integration and web scraping
Getting a coin's data, checking your favourite amazon product's price, interacting with reddit, facebook, instagram, and all kinds of websites you can imagine!
Bots I make can directly interact with discord's API and websocket!
This means that I can make a bot that interacts with a server/user (sending DMs to users, copying messages, sending messages etc.) even if you don't own the server!
My bots are very cheap for the things I offer!
If you want a custom bot
Contact me and give me information about your bot. I will give you a price, and a delivery date. After that, if you're okay with the price, I will send you a custom offer, and we will continue from there.
I am always available, feel free to message me!
WARNING
I don't host the bot, or design the profile photo.
Please contact me before buying.
Service Rating – 5/5.0 (49)
About the Freelancer
Short Description – Developer that likes to turn your dreams to reality

Freelancer Rating – 5/5.0 (52)
I've been making websites for a year, and I enjoy turning your dream projects into reality.