Hire a freelancer to make a custom loading screen for fivem server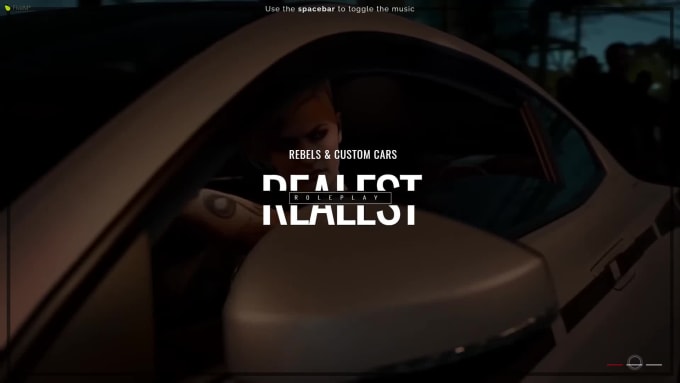 Description
Note: "We don't edit or make videos, you have to provide it."
HOW TO USE
You just need to put it inside your resource folder, start it in server.cfg and you are ready to go!
LOADING SCREEN FEATURES
Music is controlled with Space bar. ( Play / Pause )
Background is video related and it's light for Fivem Servers. (doesn't use FPS like other loading screens) Loading screen video is youtube based.
You can add any song you want (Must be named like the mp3 file inside the folder)
You can have your logo on any side of screen.
You can add any socials of your Fivem in loadingscreen.
Service Rating – 5/5.0 (180)
About the Freelancer
Short Description – Stop existing and start living

Freelancer Rating – 4.9/5.0 (493)
23 year old, from Pakistan. Professional at graphic animation and video editing in After Effects. Currently a developer in few fiveM servers with strong knowledge of C-Sharp, JavaScript and LUA. My main goal is to give to my clients more than they expect.