Hire a freelancer to make your drone, uav and deliver to you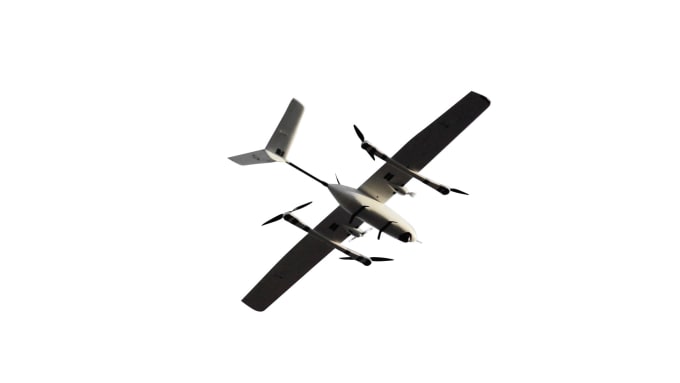 Description
If you are looking for a custom-made drone, uav system either professionally or for educational projects, this gig offers custom-made drones, uav to buyers.
Just submit your requirements and get your drone, uav delivered to your doorstep anywhere in the world (except for known non-shippable regions). Apart from drone, uav delivery, there are 30 days of support included in the package which will help during assembly or calibrations once the product reaches you.
Note that the drones, uav are not premade and will only be made on your particular requirements. You can list any components of your choice to be used in your drone, uav. The components could be anything related to drones:
Pixhawk 2.4.8
Pixhawk 4
Holybro
m8n GPS
Hitec
Futaba
Frsky
Taranis
3DXR
x8R
Mission Planner
QgroundControl
Droid Tower
iNav
Betaflight
T-motor
Ardupilot
Arduplane
Arducopter
Ardusub
Ardurover
emax
tower pro
hobbywing
apm
apm 2.8
ZOHD kopilot
foxeer
Caddx
Dji
Matek
Radiolink
Beitian
Herelink
Here 2
Here 3
Here GPS
telemetry
Ublox
Skyrc
ISDT
Imax
Radiomaster
Jumper
flysky
CNHL
Gens ace
lumenier
skywalker
xrotor
iflight
gemfan
master airscrew
Service Rating – 5/5.0 (40)
About the Freelancer
Short Description – Drone Manufacturer and Pilot

Freelancer Rating – 5/5.0 (40)
UAV / Drone engineer by profession and RC hobbyist by passion. Keen interest and professional experience in development and manufacturing of fixed wing, multi-rotors and hybrid drones.
My expertise are in almost all domains of UAV/drone technology:
✔ Usage and knowledge of different radio control technologies, modern day flight controllers, F.P.V systems, flight stabilisers, data links and ground stations.
✔ Research and development of fixed-wing U.A.V and Rotary Wing U.A.V.
✔Drone Operator and Pilot.