Hire a freelancer to model your 2d elements as revit parametric family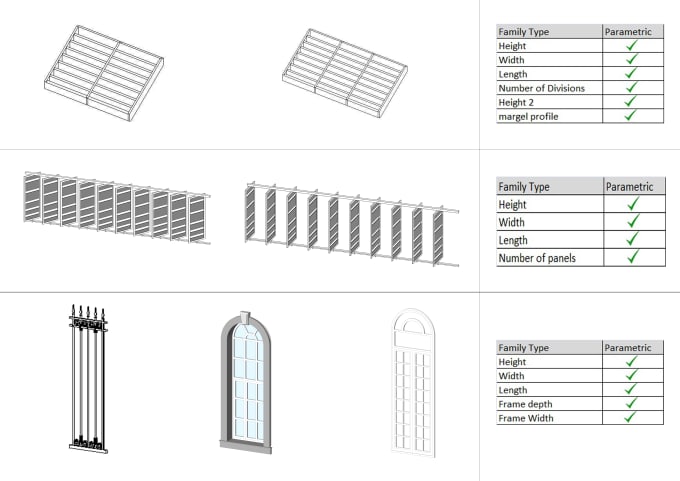 Description
ENG: This gig is valid for English and French
speakers

FR : Ce service est valable pour les anglophones et
francophones
I can model your 2d library elements or design into Revit parametric or not parametric families according to requirements with a varying degree of detail.
The deliverable files:
·       
The source file RVT Family with the appropriate version
·        3D DWG version
·       
description of parameters and their roles

What I need to work properly:
Your DWG files with annotations (plans,
elevations, sections of the object)
Technical documents of the element
The version needed of the output model
For an extra, the family can be created with another 3D software in a highly polygonal model dedicated principally to rendering and 3D visualization.
Service Rating – 5/5.0 (3)
About the Freelancer
Short Description – Architect with years of experience on various projects in BIM and 3D

Freelancer Rating – 4.8/5.0 (44)
I cumulate missions at French and French-Canadian agencies, arrived at a Some degree of mastery and experience, I continued as a consultant by chaining consultations to companies, working on projects overseas requiring digital mockups and a BIM process.
I worked with various teams with experience, other experts, and I interact also with professionals as a certified Autodesk Trainer in Revit Architecture, Revit Structure, and other tools.
I made Interventions with many types of projects and models (existing models, clash detection, point cloud, 4d, and 5d….)