Hire a freelancer to paint wargaming warhammer miniatures to your specifications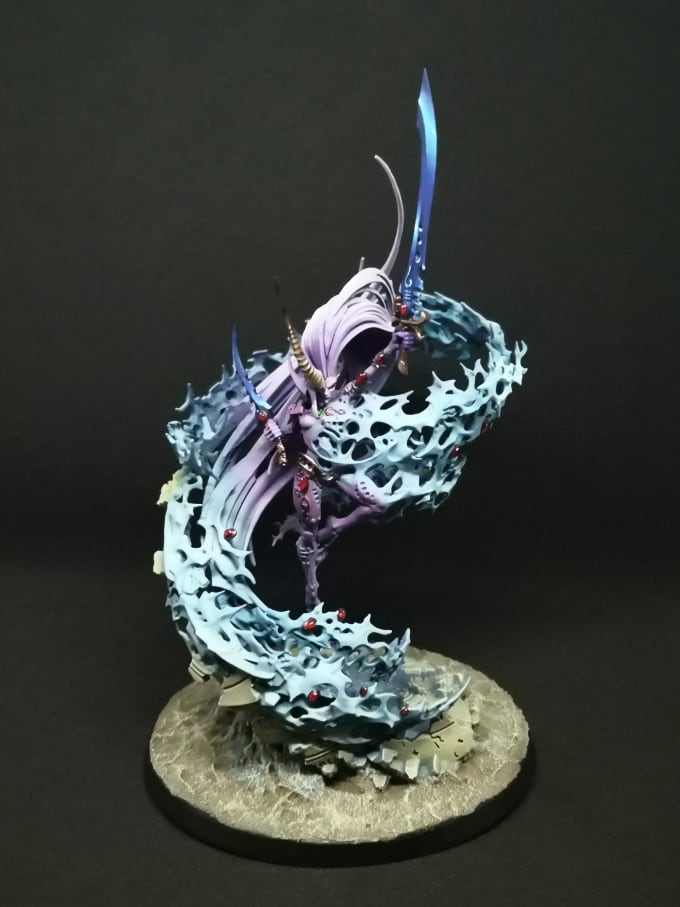 Description
Welcome to my personal commission service. I am able to provide over 20 years of painting experience which includes picking up a couple of finalist places at the UK Golden Demon competition in the early 2000s. Painting has always been my main drive in the hobby and I am very grateful that it has become my job since 2018. I always paint to the best of my ability and can accommodate any specific requests that you have for a miniature.
Basic level:
This is my start price for single miniature commissions based on a standard 28mm scale. Ideally this will be for heroes, leaders, captains etc. This will also include highlighting and basing.
Intermediate level:
This is my start price for squads of up to 10 miniatures and single vehicles. Vehicles will usually be painted with an airbrush and details picked out.
Premium level:
This is my start price for Titanic units such as Knights and Super Heavy vehicles and large scale monsters such as Dragons and Warhammer 40k Daemon Primarchs.
Service Rating – 5/5.0 (26)
About the Freelancer
Short Description – Professinal Miniature Painter

Freelancer Rating – 5/5.0 (26)
My journey in War-gaming began in 1999 picking up a Chaos Space Marines biker and my passion continues to grow as an artist and gamer over 20 years later. Painting miniatures for the last 20 years is something I have always enjoyed and decided to become a commission painter in 2018. During that time I have worked on several projects which have been successful and I always have good feedback from clients.
I specialize in single miniatures, squads, vehicles and monsters. Larger projects are negotiable.